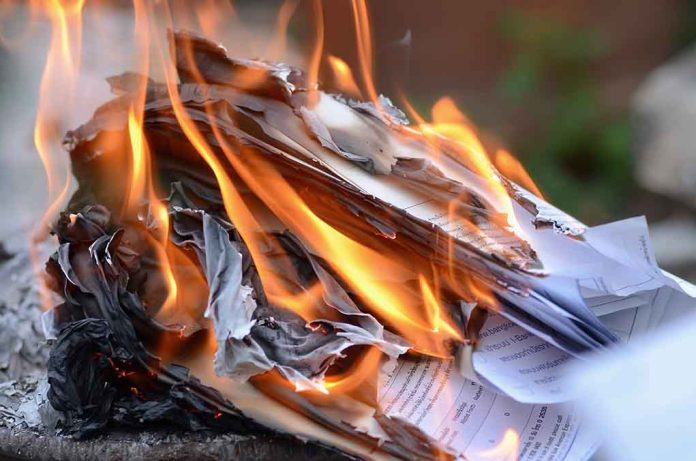 (LibertySons.org) – The January 6 committee released more transcripts from its hearings on December 27. Included among the new documents was the May testimony of Cassidy Hutchinson, who served as the principal aide to former President Donald Trump's Chief of Staff, Mark Meadows. The potentially damaging statements she made about Meadows included that she saw him burn documents, which has led to some people questioning whether he violated the Presidential Records Act.
'Clearly in Violation of the Presidential Records Act': CNN Commentator Reacts to Report @MarkMeadows Burned Documents https://t.co/WdlVRSpH5C via @mediaite

— mRecouvrer (@MRecouvrer) December 28, 2022
Hutchinson replied to Representative Liz Cheney's (R-WY) question as to whether she ever saw Meadows destroy documents. The former aide explained the staff member regularly used the burn bags required for the disposal of paper from the White House. She also said she saw him burn some documents in the fireplace, but was unsure exactly what they were, adding that he did so up to a couple of times a week from December to January before Trump left office.
Hutchinson also mentioned the Presidential Records Act, noting she believed it only applied to original records, and she had no way of knowing exactly what Meadows was burning. She stated she never inquired as to what the items were.
The legislation makes all official records of the president US government property and requires filing with the National Archives and Records Administration at the end of each term in office. From the former aide's testimony, it remains unclear whether or not Meadows violated any laws.
~Here's to Our Liberty!
Copyright 2023, LibertySons.org