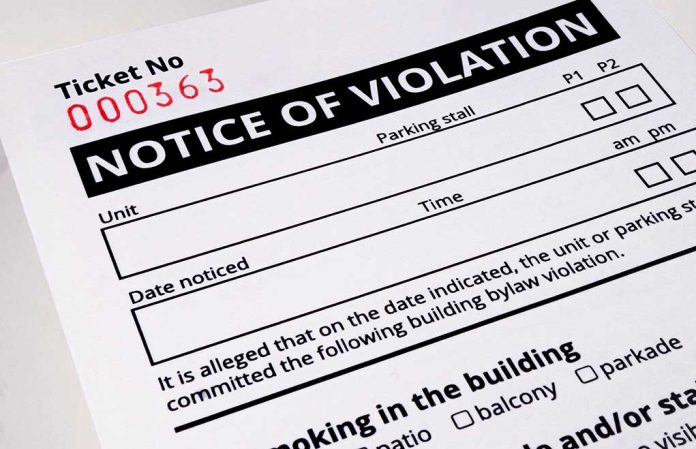 (LibertySons.org) – Tensions continue running high regarding COVID-19 vaccines. Some fully support them, and others are strongly opposed to being vaccinated.
Representative Marjorie Taylor Greene (R-GA) firmly fits in the second group. On July 20, 2021, she refused to reveal her vaccination status in response to a reporter's question. She explained the question violated her HIPAA rights, referencing the Health Insurance Portability and Accountability Act signed into law by then-President Bill Clinton. According to Greene, HIPAA protects her from revealing her health records, including her vaccination status.
Marjorie Taylor Greene : Reporter's question about vaccination status "a violation of my HIPAA rights" https://t.co/xLvj3nNWmN pic.twitter.com/S72Insi1aG

— The Hill (@thehill) July 21, 2021
Her use of HIPAA in this context is not entirely accurate since the act only applies to health plans, healthcare facilities, and their business associates. But, on the other hand, she's correct to the extent other local, state, and federal laws prevent individuals from asking about a person's health status in many circumstances.
This situation isn't the first time Greene stirred up controversy over her remarks concerning healthcare in the broad sense and COVID-19 in specific. Twitter has temporarily suspended her account on numerous occasions for posting statements it considered "misinformation," not that there's an exact standard with the nation's scientists changing their minds and the CDC changing directives on an ongoing basis.
Additionally, on May 20, the House sergeant-at-arms fined Greene $500 for refusing to wear a face mask on the chamber floor. She appealed that determination, but the House Committee on Ethics ruled against her on July 20.
While Greene missed the mark a bit with her interpretation of HIPAA standards, she's correct that laws protect an individual's right to privacy regarding their medical decisions. Many Republican-led states have recognized a gap in protections for their citizens and are taking steps to enact new legislation. Likewise, some Republican governors have issued executive orders banning vaccine passports and other intrusive practices.
~Here's to Our Liberty!
Copyright 2021, LibertySons.org