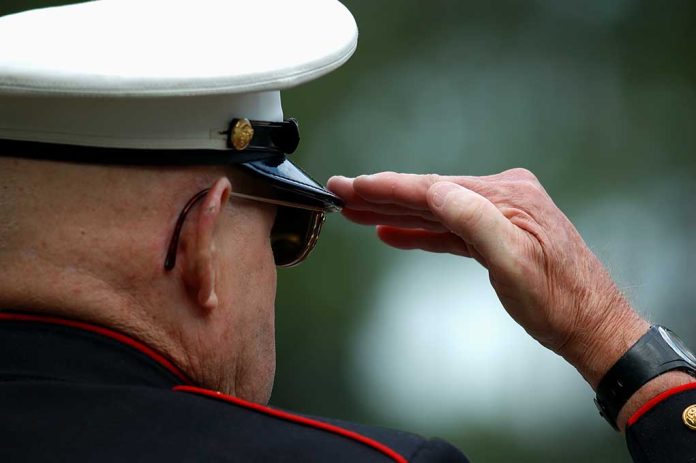 (LibertySons.org) – Gas station robberies happen all the time, but usually, suspects manage to flee the scene. For one robber in Arizona, things couldn't have gone more wrong. He encountered a marine who simply refused to put up with his criminal activity.
On October 20, an unnamed Marine Corps veteran visited a Chevron station in Yuma, Arizona. That's when the unexpected happened. A trio of masked men, one armed with a gun, entered the store intending to rob it. The brave Marine jumped into immediate action, disarming the one would-be robber with a single-handed move.
Marine Corps vet disarms gun-wielding robbery suspect at Arizona gas station, video shows @FoxNews https://t.co/UEMDPfgTNG

— Jessica Chasmar (@JessicaChasmar) October 21, 2021
Video surveillance caught the whole incident, which only lasted eight seconds. The Marine was able to detain the now-unarmed suspect; the other two fled the scene.
When questioned about his quick actions, the man said he just used his military training to take control of the situation and prevent any injuries.
Officials have yet to release the suspect's name because he is a juvenile but say he is in custody at the Yuma County Juvenile Justice Center. The youth faces charges for armed robbery and aggravated assault. Officers from the Yuma County Sheriff's Office continue to search for the other two suspects present during the robbery attempt.
~ Here's to Our Liberty!
Copyright 2021, LibertySons.org