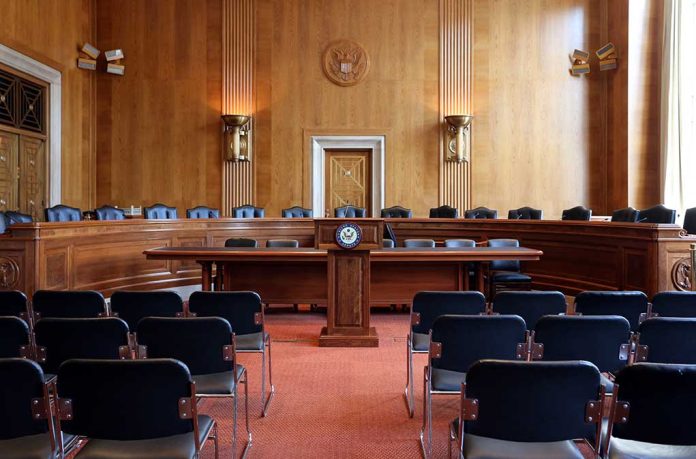 (LibertySons.org) – Seven of President Joe Biden's nominations, including former Los Angeles mayor Eric Garcetti, have been put on hold, according to Florida Senator Marco Rubio (R). Biden nominated Garcetti to serve as an ambassador to India. However, Rubio has vowed not to let that happen.
The Republican party has chosen to block several of the president's nominees in response to revelations that one of them may have covered up sexual assault charges lodged against senior aide Rick Jacobs. Since then, Jacobs has received other complaints, and a lawsuit involving harassment brought by a police officer against him is still pending.
Rubio wasn't the only lawmaker to have spoken out against Garcetti's candidacy. During the 117th Congress, Senators Charles Grassley and Joni Ernst, both Republicans from Iowa, put a hold on Garcetti's confirmation. Even a number of Democratic senators, like Richard Blumenthal of Connecticut, as well as Mark Kelly and newly declared Independent Representative Kyrsten Sinema of Arizona, have voiced alarm over the nominee reportedly being aware of Jacobs' actions.
RUBIO announces he's placing a hold on Eric Garcetti's nomination to be U.S. ambassador to India, joining other GOP senators.

But Rubio is notable because he's a member of SFRC, which is voting on his nomination on Tuesday. Garcetti previously cleared the committee by voice vote

— Andrew Desiderio (@AndrewDesiderio) February 24, 2023
Rubio went on to say that he decided to put a hold on the seven nominations because he had reservations about their credentials and track records. Several of the nominees are alleged to be extreme pro-abortion advocates or to have worked for nations that violate human rights. The Florida Republican declared that he couldn't ignore the growing body of complaints surrounding the nominees. According to Rubio, doing so may expedite America's collapse.
The Senate Foreign Relations Committee's vote on Garcetti's nomination is scheduled for February 28. However, it's unclear if the committee will approve the president's choice. The issue has become more convoluted as a result of Rubio's move to halt Garcetti's confirmation, and it is unclear what will happen next. This action sets the tone and shows the difficulties the Biden administration may encounter in having its choices confirmed in a split Congress.
~Here's to Our Liberty!
Copyright 2023, LibertySons.org