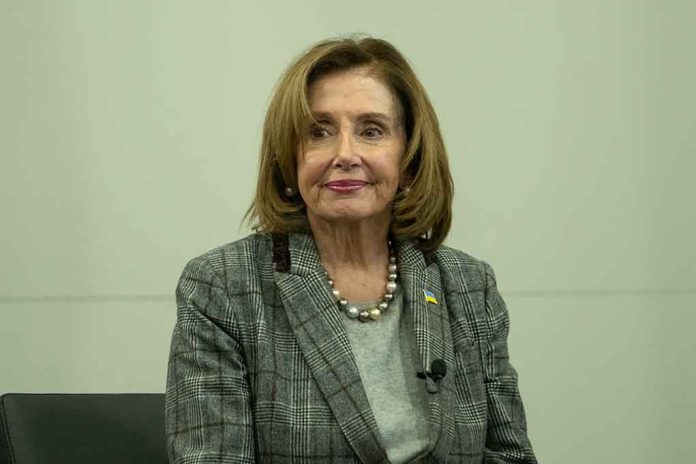 (LibertySons.org) – On April 1, US District Judge Aileen M. Cannon sentenced Paul Vernon Hoeffer to 18 months in federal prison with 3 years of supervised release. The Palm Beach Gardens man pleaded guilty on January 21, to three counts of interstate transmission of threats to kidnap or injure. He made threatening phone calls between 2019 and 2020, targeting Speaker of the House Nancy Pelosi (D-CA), Representative Alexandria Ocasio-Cortez (D-NY), and Illinois District Attorney Kim Foxx.
Florida man gets 18 months in jail after threatening 'Jihadist style' beheading of Nancy Pelosi https://t.co/O6BkreZHDE
60-year-old Paul Vernon Hoeffer made a series of gruesome threats against Speaker Nancy Pelosi, Rep. Alexandria Ocasio-Cortez, and Chicago prosecutor Kim Foxx.

— Holly Williams (@hwilliams0085) April 1, 2022
In court, the 60-year-old admitted to telling Pelosi that he would "rattle her head with bullets" and also threatened to cut off her head. The man said he told Foxx he would shoot her and called her racial slurs during the phone calls. Hoeffer also relented that he told AOC he would "rip her head off" and warned her to watch her back.
His admissions also included acknowledging that he spoke with Capitol Police at one point and told them it's hard to prove threatening calls. He then interacted with the FBI, who issued him a warning. He told agents he would stop, but he continued making calls.
Hoeffer faced up to 15 years in prison for the federal crimes. Prosecutors asked for 41 months, and the defense asked for a lower sentence than the guidelines indicated because of a lack of criminal record and cancer-related health issues.
~Here's to Our Liberty!
Copyright 2022, LibertySons.org