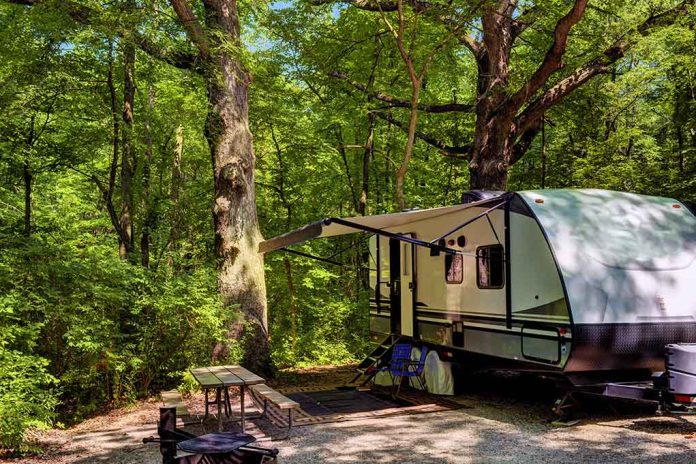 Family Feud MASSACRE – 8 Body Bags Points To One Suspect
(LibertySons.org) – On April 22, 2016, authorities in Pike County, Ohio, revealed the horrific murders of eight related individuals. While investigators managed to hone in on another family as the potential suspects, officials took two years to gather enough evidence to make the arrests. Six years later, the court cases are about to begin, beginning with the first defendant — George Wagner IV.
'PIKE COUNTY MASSACRE': Eight members of the same family were executed in a remote area of southern Ohio one night six years ago, and four members of another family were charged for the shocking slayings that stunned the country. https://t.co/Xqf42OxHSP pic.twitter.com/GW1YuecdpC

— Fox News (@FoxNews) September 7, 2022
The crimes occurred at three mobile homes and one camper trailer, where the victims died from gunshot wounds. Left alive were the family's pets and three small children, including a newborn.
The victims in the case are Christopher Rhoden Sr., his cousin Gary Rhoden, brother Kenneth Rhoden, and son Clarence "Frankie" Rhoden. Frankie Rhoden's fiancée, Hannah Gilley, the elder Christopher's ex-wife, Dana Manley Rhoden, son Christopher Rhoden Jr., and daughter, Hanna Rhoden, also died in the attacks.
Police believe George Wagner III, Angela Wagner, and their sons George Wagner IV and Edward Wagner perpetrated the violent acts. Edward Wagner and Hanna Rhoden have a child together who was not present at the time of the murders.
Edward Wagner pleaded guilty in the case in April 2021. He took a deal wherein he and his family members would not get the death penalty in exchange for his testimony against the other Wagners. His mother, Angela Wagner, pleaded guilty in September 2021, also taking a deal requiring her to testify against her fellow defendants.
George Wagner IV will be the first of the family to go to trial after refusing to plead guilty. His original court date was September 6, but delays due to illness pushed it back a week.
According to the confessions from Edward and Angela Wagner, the murders were due to a custody dispute over the child Edward Wagner shared with Hanna Rhoden. The attacks occurred in the middle of the night, with the three males ambushing the family in their homes with guns. The whole Wagner clan allegedly worked together to plan the crimes.
~Here's to Our Liberty!
Copyright 2022, LibertySons.org