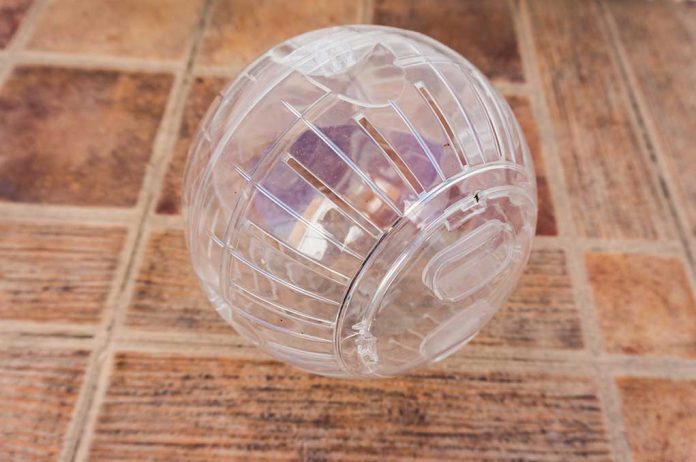 (LibertySons.org) – Quirky headlines often begin with the words "Florida man." There just seems to be something about the state that draws in the weird, and an event on July 24, 2021, fits the bill perfectly.
Ray "Reza" Baluchi, an extreme athlete, surprised Palm Coast beachgoers when he washed up on shore in a giant bubble. The athlete attempted to walk across the Atlantic Ocean on a course running from St. Augustine to New York.
Florida Man Washes Ashore in a Human-Size Hamster Wheel | Boing Boing https://t.co/l7w4lX9To0 https://t.co/8ShHGgnr8d

— Rókur í Jákupsstovu (@rokur71) July 26, 2021
The bubble, which is a Hydropod, gets its power from Baluchi's feet. It works much like a hamster wheel. Inside the pod, the 49-year-old made a tiny home complete with a water filtration system, solar panel power center, hammock, and satellite phone.
The goal of this stunt was to help raise money for the homeless, Coast Guard, and Orlando police and fire departments.
Baluchi departed just the day before, but due to the technical failure of his tracking device, he had to return after traveling only 22 miles of the 1,000-mile trip. This incident was not Baluchi's first failed attempt. He had previously tried in 2014 and 2016, only to require Coast Guard assistance both times.
This time, the Flagler County Sheriff's Office responded to the scene and turned the case over to the US Coast Guard to ensure safety on any future attempts.
Despite Baluchi's plans to head back out after buying a new tracking device, he was stopped by the law. Baluchi will need an escort vessel to continue legally and must give the Coast Guard a travel plan.
The extreme athlete isn't giving up. Baluchi is trying to find a sponsor and hopes to get his bubble back out on the water soon.
~Here's to Our Liberty!
Copyright 2021, LibertySons.org