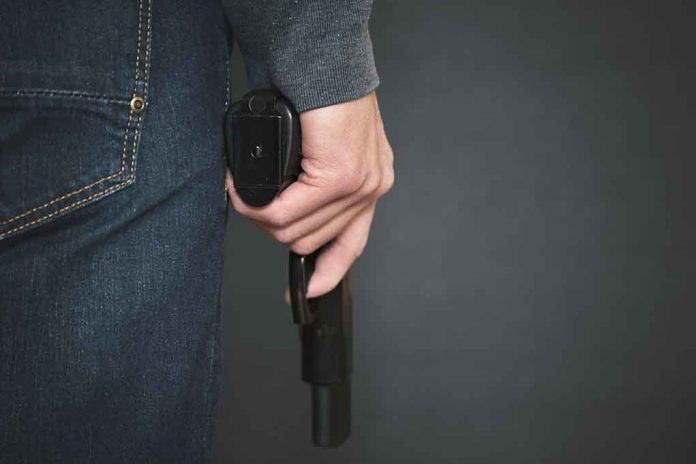 (LibertySons.org) – Chicago's crime rates remain in a state of flux. While overall violent crime may be declining, official statistics show homicides are on the rise. The parents of one young man will forever struggle with the consequences of that rising rate after an assailant shot and killed their son in a failed robbery on November 9.
Law enforcement alleges Dennis Zheng was walking along Hyde Park when 18-year-old Alton Spann pulled up beside him. Spann jumped out of a stolen Mustang and demanded the 24-year-old University of Chicago graduate hand over his belongings.
Zheng complied, but Spann opened fire on him before running back to his car and speeding away. One of the bullets struck Zheng in the chest, fatally wounding him in an instant.
After the murder, Spann pawned Zheng's belonging for just $100.
https://twitter.com/reportwire_/status/1460246099399254024
Chicago Police used information sourced from a license plate reader in tandem with video from cameras around the crime scene to locate Spann. As a result, they could track him from just before the murder to the moment he pawned Zheng's belongings.
Officers arrested Spann on November 12. He had the keys to the stolen Mustang and two firearms in his possession at the time. The man was also wearing the same clothes he had worn at the time of the incident.
Police later linked one of the guns to the shooting of Dennis Zheng. The 18-year-old faces charges for armed robbery, unlawful use of a weapon, and first-degree murder.
~Here's to Our Liberty!
Copyright 2021, LibertySons.org