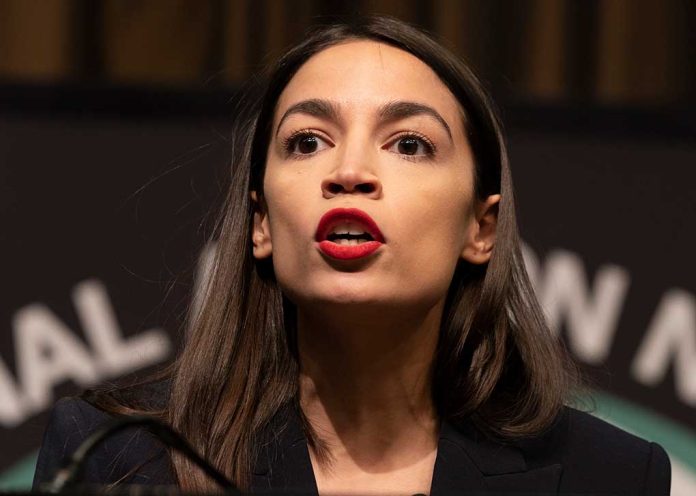 (LibertySons.org) – Digging into the backgrounds of anyone who comes into the public eye, whether a celebrity or a politician, is quickly becoming a favorite pastime of the Left. The group is quick to call out anyone for former actions or words and "cancel" them.
It appears that New York's Democratic Rep. Alexandria Ocasio-Cortez (AOC) forgot to do a deep dive before putting her name behind a handful of New York City Council members with less-than-desirable backgrounds.
AOC's PAC blessed these NYC City Council candidates with endorsements https://t.co/GOdOva5Vzf pic.twitter.com/WyR8QrzsDn

— New York Post Metro (@nypmetro) June 12, 2021
AOC's Courage to Change PAC endorsed 60 council members on June 5, 2021. The PAC's vetting process for endorsements raised some eyebrows. To receive this backing, the members had to complete an extensive questionnaire about leftist policies coveted by AOC. The questionnaire also required participants to take several pledges like promising not to accept campaign donations from anyone associated with fossil fuels and vowing to cut the budget of the NYPD.
The PAC's endorsement of several questionable individuals also raises concern. The list included Chi Osse, who has a history of misogynistic tweets. The list of endorsements also named John Choe, who has a reputation as a North Korean sympathizer, and Arthur Schwartz, who opposed a public transit project.
~Here's to Our Liberty!
Copyright 2021, LibertySons.org