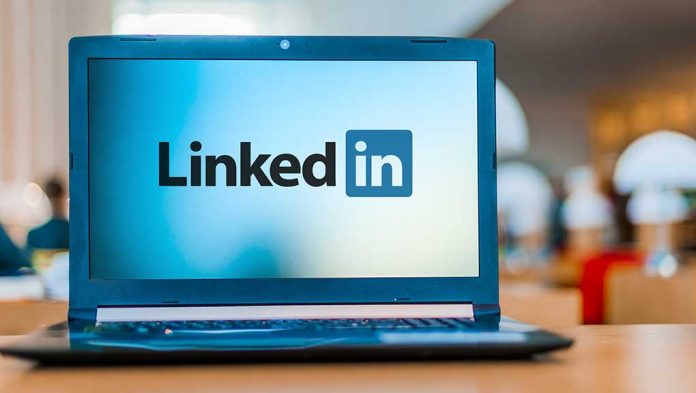 (LibertySons.org) – Vivek Ramaswamy has consistently voiced his concerns on social media platforms regarding President Joe Biden's policies regarding economic trade with China, climate policies, and energy independence as he seeks the 2024 GOP presidential nomination. On May 17, LinkedIn suspended the candidate, citing alleged incidents of "misleading or inaccurate information," according to correspondence from the company.
Fox News reported that Ramaswamy and others claimed the account suspension amounted to election interference. The candidate's team tried to contact LinkedIn multiple times to obtain clarification and appeal the restriction, said Tricia McLaughlin, Ramaswamy's national press secretary. LinkedIn released a statement to media outlets on May 26, advising that "The account was restricted in error, and it's now back up."
Still, McLaughlin noted the company "didn't lift the restriction" for several days and only after news outlets started asking about it. Additionally, she pointed out that while the company called the action an "error," it repeatedly invoked its policies, indicating Ramaswamy had somehow violated their terms of service by propagating misinformation, hate speech, or violence.
LinkedIn sent Ramaswamy's team three examples of infractions.
On February 5, the candidate posted a video criticizing how the Biden administration has allowed China to weaponize "the woke pandemic."
On February 16, Ramaswamy posted another video stating that if "the climate religion" was actually about slowing climate change, then moving energy production out of the US to places like China and Russia should concern the administration. Instead, he claimed environmental, social, and governance principles motivate policy decisions.
Ramaswamy argued in a May 7 video that "The climate agenda is a lie." He also tied fossil fuel production to human prosperity.
A viral video posted by Ramaswamy detailed his conflict with LinkedIn censors. He also shared screenshots of his team's communications with the platform. He seemed particularly concerned about other conservative voices if LinkedIn was willing to suspend the account of a candidate for the nation's highest office.
On Monday, May 29, Ramaswamy called for repealing Section 230 protections for Big Tech firms like LinkedIn, Twitter, and Facebook. He claimed those companies conspired with government officials/agencies, creating more damage than either could cause operating independently. He also noted that Section 230 protections enabled their cooperative efforts.
~ Here's to Our Liberty!
Copyright 2023, LibertySons.org