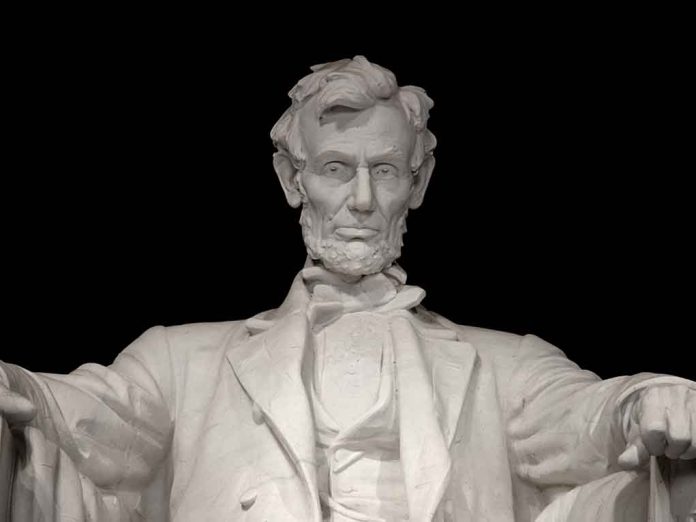 (LibertySons.org) – Pennsylvania State University associate professor Zack Furness recently drew attention for his interactions on Twitter. The educator called for the assassination of former President Donald Trump, stirring outrage and blowing up the Internet. The Post Millennial editor-at-large, Andy Ngo, who shared screenshots of Furness' tweets on March 27, first broke the story.
"Should've been Lincoln'd"

A far-left academic at @penn_state wrote that former President Trump should have been assassinated. This isn't the first time communications associate professor Zack Furness publicly wished death upon others he disagrees with. https://t.co/iLhQpS5Lk9

— Andy Ngô 🏳️‍🌈 (@MrAndyNgo) March 27, 2022
The communications professor allegedly replied to a tweet that showed Trump tossing hurricane victims rolls of paper towels in Puerto Rico in 2017. Furness's reply was, "Should've been Lincoln'd five minutes later," using slang referring to the assassination of former President Abraham Lincoln.
The account the professor used to make the offensive comments and replies no longer exists. Unfortunately for Furness, he can't erase his history of making violent statements. In September 2020, he targeted other Conservative figures, including Ben Shapiro, Jordan Peterson, and various journalists, whom he said he wanted to launch at the sun.
As a communications professor at the university, Furness has taught about media to his students. This instruction includes courses on liberal ideals from his biography, such as a class about gender and diversity in media. Based on his past commentary, one must wonder if violence and suppression against those with different political beliefs are included in the curriculum.
~Here's to Our Liberty!
Copyright 2022, LibertySons.org