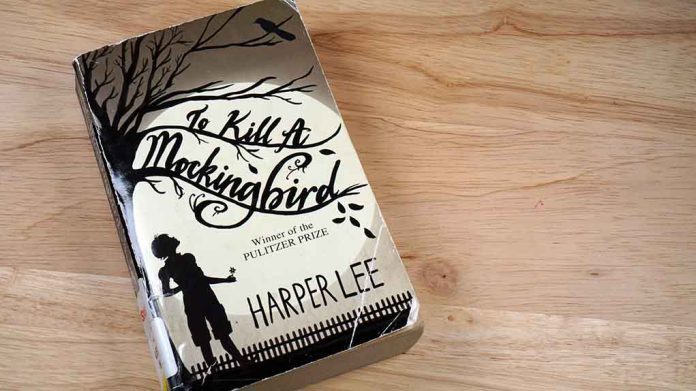 Democrat Mayor CAUGHT – Photo Was Fake!
(LibertySons.org) – On May 14, Chicago Mayor Lori Lightfoot (D-IL) tweeted a picture of herself reading "To Kill a Mockingbird" in a bookstore in Texas. She captioned it with a snarky remark about reading any book she wants, stating, "No banning of books or thought. Ever." The responses show the post was a miss with many indicating Lightfoot is out of touch.
In Texas, reading any damn book I choose. No banning of books or thought. Ever. pic.twitter.com/zGFN3dxvNx

— Lori Lightfoot (@LoriLightfoot) May 14, 2022
The replies on Twitter were highly critical. Many responses were about the violence happening in Chicago and how Lightfoot should probably focus more on that than grandstanding with an agenda. One user simply posted a headline about a surge in violence in Chicago that same day.
This your city?? https://t.co/u7BQRGKYOj

— Tom Gelato (@tcgigliotti) May 15, 2022
Others pointed out that California, which is predominantly run by Democrats, banned the very book she's reading. Another noted a ban of the book in Left-leaning Seattle.
REMINDER: it was a *left-wing school board* in Seattle that removed To Kill a Mockingbird from its required reading list because Atticus Finch in the book is "too tolerant of racism."https://t.co/G1VzsMAHKG

— Ashley Rindsberg (@AshleyRindsberg) May 15, 2022
Journalists also weighed in. Larry O'Connor asked Lightfoot if she was in California rather than Texas. Daily Wire reporter Luke Rosiak made a keen observation, saying, "According to Barack Obama, in Chicago it's easier for a kid to get a gun than a book." Philip Klein, the editor of National Review, noted that the post confused him because he felt all it shows is that Texas is a free place where anyone can read what they want.
~Here's to Our Liberty!
Copyright 2022, LibertySons.org