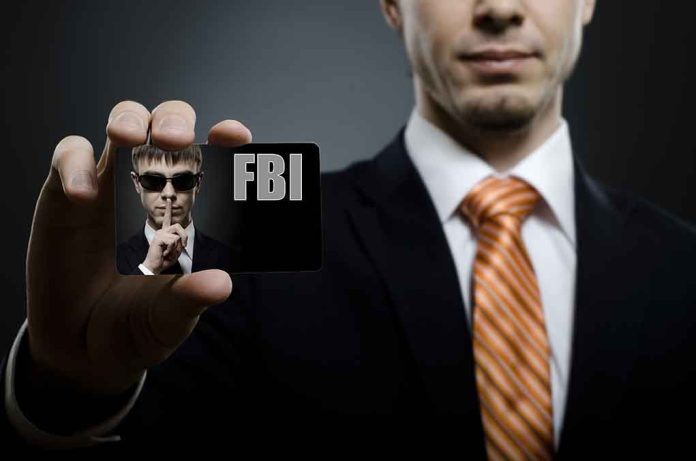 (LibertySons.org) – Freedom of the press is an important right afforded to Americans under the Bill of Rights. Citizens cannot and should not ignore its importance. Anyone who values that right should express outrage when they see the government actively silencing reporters and news outlets. And, one Liberal group says that's exactly what happened when the Biden administration opted to investigate Project Veritas.
Left-leaning reporter Erik Wemple of the Washington Post wrote an article examining the validity of the FBI's recent investigation, which led to raids on several locations associated with Project Veritas. He questions whether the government or the agency can prove they had a justifiable legal reason to take that kind of action.
Washington Post Columnist Rebukes FBI For Project Veritas Raids Over Ashley Biden Diary Published By National Filehttps://t.co/ZIuFbsnfz0

— National File (@NationalFile) November 17, 2021
After thoroughly examining the facts, Wemple surmised that Project Veritas should have enjoyed protection under federal law and through other federally-recognized media rights.
Wemple isn't the only staunch Liberal to hold this stance. The ACLU, a Left-leaning activist group that often takes on legal cases, is also stepping in to speak up on Project Veritas' behalf. The organization says that the group still has rights, regardless of whether the government agrees with its approach to journalism. According to them, the Biden Administration violated Project Veritas' rights by sending in the FBI.
The Committee to Protect Journalists, also notably Liberal, has similarly voiced concerns about the situation. They believe that the investigation is a dangerous example of overreach.
The investigation of Project Veritas by the FBI is neither a Republican nor a Democrat issue. Instead, it speaks to the core rights of Americans and a need to protect Freedom of the Press. Every citizen should be concerned by the government's willingness to trample on those rights.
~ Here's to Our Liberty!
Copyright 2021, LibertySons.org