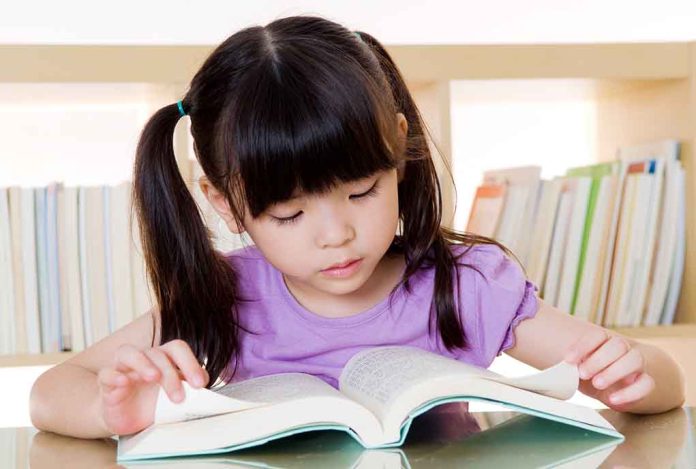 (LibertySons.org) – The book "Gender Queer" by Maia Kobabe has created an uproar in schools across the country. One notable instance was at Hudson High School in Hudson, Ohio. When parents discovered the book in the school library, they voiced their objections to the sexual content they found in the material..
About the Book
Gender queer is defined as a person who doesn't categorize his or her gender as strictly male or female. The book on the topic contains mature themes as it tells the author's personal story of moving through adolescence and adulthood while having questions about gender identity. The book includes images and illustrations of sexual activities and touches on situations including arousal over possessing the opposite gender's body parts, bonding over gay fanfiction, and discovering sexuality.
Controversy at Hudson
Parents at Hudson voiced their issues with it to the school. The Akron Beacon Journal reports that the move led to the creation of a panel made up of teachers, parents, a librarian, and the assistant superintendent to review the material. They determined the book was not objectionable and could remain in the library.
Interim Superintendent Steve Farnsworth agreed with the assessment. He said the panel did have some concern over the sexual content but felt the educational value outweighed it.
Outcries Across the Country
Parents across the country are voicing their objections to this book. From New Jersey to Texas, 11 states have schools looking over "Gender Queer." The results are mixed, though, with some schools yanking the book and others keeping it on the shelves.
In the Fairfax County Public School system, a parent brought concerns about the questionable material in the book to the attention of Virginia's largest school system and the school board listened.
The parent argued that the book is pornographic and unacceptable for the school environment. The school board sided with the parents and removed the book, but two months later, the district put it back on the shelves, saying it was necessary for supporting diversity.
The Author's View
NBC reported the author stands by the book, saying it tells a personal story. Kobabe says it helps children struggling with gender identity and provides a relatable source of information. The author argued books like this help remove the shame felt by those who suffer from gender identity issues and said it could be "lifesaving."
The book also has accolades. It received the Alex Award from the American Library Association in 2021.
Some people argue that the book grooms children to think alternative sexual identities are cool, but most objections to "Gender Queer" pertain to its illustrations. One, in particular, shows a young boy and older man, likely an adult, in a sexual situation. Many parents feel it is inappropriate for the school environment. Would the book cause such a stir if it didn't contain these images?
~Here's to Our Liberty!
Copyright 2022, LibertySons.org