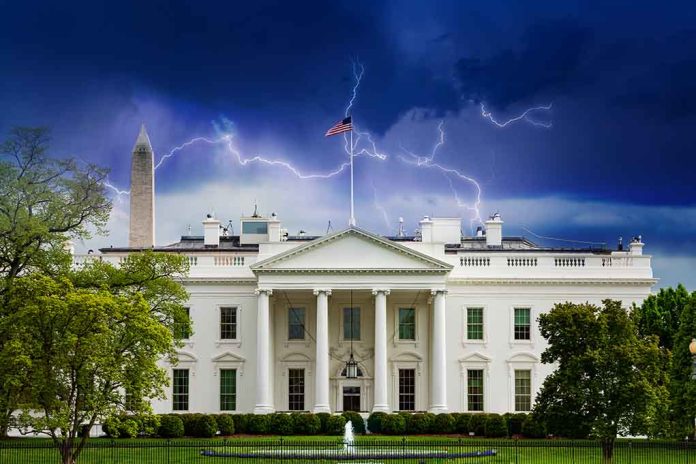 (LibertySons.org) – The Biden administration has assured the American people that the war between Russia and Ukraine is going better than many expected. However, the recent leak of classified material by a National Guard member named Jack Teixeira indicates that may not be the case. It also shows the White House may have been lying to the American people about the status of the war in Ukraine.
Fred Fleitz, former National Security Council Chief of Staff, recently spoke with Newsmax about the leak and expressed concern about how the media is treating the situation. During the April 16 airing of "Wake Up America," Fleitz stressed that it didn't matter how Teixeira obtained the top-secret information. Instead, the former chief of staff explained the real issue here was the fact that the Biden administration has been lying to the American people.
Fred Fleitz, a former chief of staff of the National Security Council, told NEWSMAX Sunday that the leaked Pentagon documents suggest the Biden administration is "hiding things about national security and lying to us." https://t.co/p0FfrYE0BS pic.twitter.com/Ts0Ro1oStJ

— NEWSMAX (@NEWSMAX) April 17, 2023
Teixeira posted the documents in a group chat on Discord comprised mainly of men in their late teens through their 30s. Several of the highly classified files detailed the ongoing military conflict in Ukraine. Fleitz noted that what the White House has told the American people is a much different story than what the Department of Defense's records told.
The former chief of staff mentioned the war in Eastern Europe is "going much worse" than the Biden administration had led the American people to believe. The classified materials also disclosed Taiwan's vulnerability to a Chinese invasion. Fleitz noted that none of the revelations justified the leak but noted that they involved issues that "Congress has to investigate."
Continuing, Fleitz explained the 21-year-old airman likely gained access to the sensitive information through a classified system known as Intelink. Fleitz added that there were "thousands of intelligence websites" on the system, adding he found it "unacceptable" that Teixeira, a low-ranking IT official, had access to the system.
~Here's to Our Liberty!
Copyright 2023, LibertySons.org