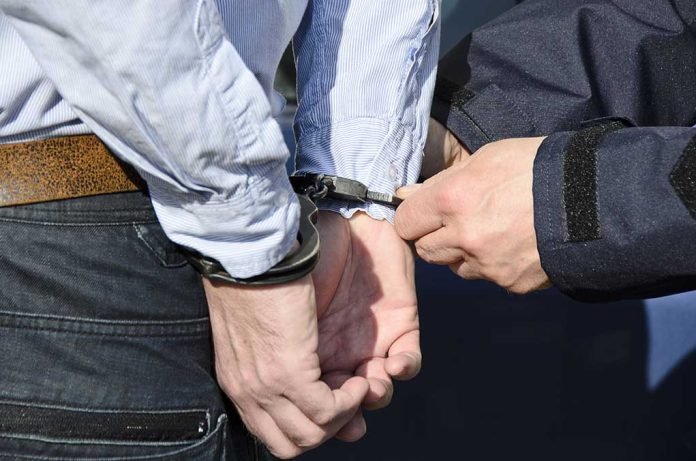 (LibertySons.org) – The federal government had been investigating the leak of top secret information, most of which dealt with the war in Ukraine. The Department of Justice and the Pentagon narrowed it down to a subset of individuals on Discord, a social media platform that's popular among gamers, as the origin point of the leak. From there, it was just a matter of identifying the person responsible for sharing the documents. The members of that online group recently revealed the suspect's last words before federal law enforcement officials arrested him.
The Leaker
Air National Guardsman Jack Teixeira, 21, reportedly first began leaking top secret documents back in October 2022 and released more than 350 documents through March 2023. The 21-year-old didn't appear to be sharing the top secret information to harm the US government or aid the nation's adversaries. Instead, his motivation seemed to stem from his desire to impress his 20 to 30 associates in the Discord group and keep them in the loop of what was happening in Eastern Europe.
Teixeira enlisted with the Air National Guard in 2019, working as a cybersecurity journeyman. According to Fox News, citing an internal email from the Department of Defense, his position granted him access to even the most sensitive classified information.
Members of Teixeira's Discord group, Thug Shaker Central, recalled that prior to his arrest, "OG," as they called him, seemed to be frantic, as if he knew he was in trouble. One member, who goes by the screen name "Vahki," told The New York Times that Teixeira advised everyone in the group that he loved them and that "it's been good," as if he was saying goodbye to them. The airman also said he didn't want "it to get like this," adding "he prayed and prayed" that "this would never happen" and that "only God" gets to decide the way events play out.
The Arrest
On April 13, Attorney General Merrick Garland issued a brief statement regarding the incident. He advised that federal agents arrested the airman at his residence in North Dighton, Massachusetts, without any issues or resistance. He also noted that the airman would make his first court appearance in the US District Court for the District of Massachusetts.
The following day, FBI Special Agent Patrick M. Lueckenhoff filed a criminal complaint and supporting affidavit accusing Teixeira of the crimes of unauthorized retention and transmission of information related to national defense and the unauthorized removal and retention of classified materials or documents. Both charges carry a maximum penalty of ten years in prison.
~Here's to Our Liberty!
Copyright 2023, LibertySons.org