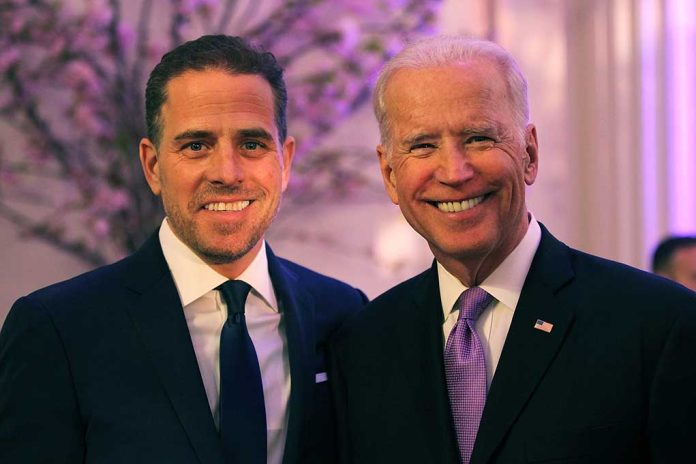 Leaked Emails Prove Hunter Biden's Connection to Russian Elites
(LibertySons.org) – Hunter Biden's business dealings have been a topic of conversation for the past few years. Concerns about how he may have used his influence as the son of a vice president and then president have led to increased scrutiny. Federal prosecutors are currently investigating him for possible tax crimes and weapons charges.
The latest information about his business transactions comes from a Daily Mail exclusive report. The outlet says it has emails showing a deep and long-term financial relationship between Biden and Russian billionaire Yelena Baturina.
Documents Unearth Questionable Connection
The connection between Biden and Baturina became public knowledge in 2020, when the Senate Homeland Security Committee was looking into the president's son's business dealings. They uncovered US Treasury Department suspicious activity flags on multiple transactions worth $3.5 million total on February 14, 2014. The payments came from Baturina and went to Rosemont Seneca Thornton LLC, an investment management firm incorporated in 2013 in Delaware.
Baturina has not spoken about these dealings. But her brother, Viktor Baturina, told the Daily Mail the payments were to allow the billionaire to get into the US market. Biden's attorney, George Mesires, denied the president's son received any of the money from the transfers or was even a part of the company receiving the payments.
However, the Daily Mail uncovered a 2012 deal that perhaps blows up Mesires' claims.
The Document Leak
The Daily Mail reported it received information from the Kazakhstani Initiative on Asset Recovery, whose focus is identifying corruption in the former Soviet Republic. The details came from emails sent to Kazakh businessman and Biden's friend Kenes Rakishev. Devon Archer, who was acting as Rosemont's executive director, had sent the messages in an attempt to get Rakishev to invest in a real estate deal. He said the deal was "too attractive not to share."
The New York Post stated Biden was a co-founder of Rosemont Realty, an offshoot of Rosemont Capital Partners. They also revealed that the billionaire invested $40 million in Rosemont in 2012 through Inteco Management AG, eight years before the flagged transactions.
The business arrangement was to acquire commercial properties in Alabama, Colorado, New Mexico, Texas, and Oklahoma.
Neither Baturina nor Biden's attorneys commented on this latest development when the publication reached out to them. The federal case against the president's son remains ongoing and will ultimately fall to Delaware US Attorney David Weiss for prosecution.
What do you think of the new information about Hunter Biden?
~Here's to Our Liberty!
Copyright 2022, LibertySons.org