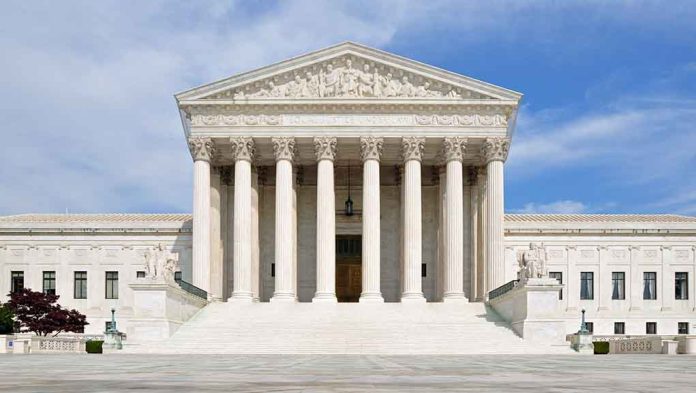 Fox News Report Sabotage – Supreme Court Justices Named
(LibertySons.org) – During the May 2 airing of "The Ingraham Angle" on Fox News, Laura Ingraham expressed outrage over a reported leak of the US Supreme Court's draft decision regarding the Mississippi abortion law case currently before the court. The document showed the court would rule in favor of the state, which could strike down Roe v. Wade's historic decision. Ingraham maintains the motivation behind this move was to try to sway the justices to rethink their decision.
No matter what you think about this outcome, the leak itself represents a shocking unprecedented break of the Court's confidentiality. pic.twitter.com/wHliSOnLUX

— Laura Ingraham (@IngrahamAngle) May 3, 2022
The original report came from Politico, showing a document the publication claimed was the final decision written by Justice Samuel Alito. It shows a 5-4 vote in favor of Mississippi. Alito wrote that the states should have control over abortion laws. Politico did caution that justices commonly draft various decisions that later change. However, Chief Justice John Roberts announced the published draft opinion was authentic. The official ruling should come in the next two months.
JUST IN: The Supreme Court confirms the authenticity of the draft opinion revealed last night by Politico. The chief justice has ordered an investigation into the leak. pic.twitter.com/XZweHdyhCG

— SCOTUSblog (@SCOTUSblog) May 3, 2022
While Politico did not reveal its source, Ingraham said she thinks it's likely a law clerk. She was upset that whoever did this broke the rule of confidentiality and felt it was a purely politically motivated move.
The host, who previously worked as a clerk for Justice Clarence Thomas, stated that such a leak undermines the performance of the Supreme Court. The justices require the ability to discuss and engage on issues without political pressures. They must make decisions based on the Constitution. Ingraham said it's "not up to a law clerk to decide when the decision of the court will be announced."
~Here's to Our Liberty!
Copyright 2022, LibertySons.org