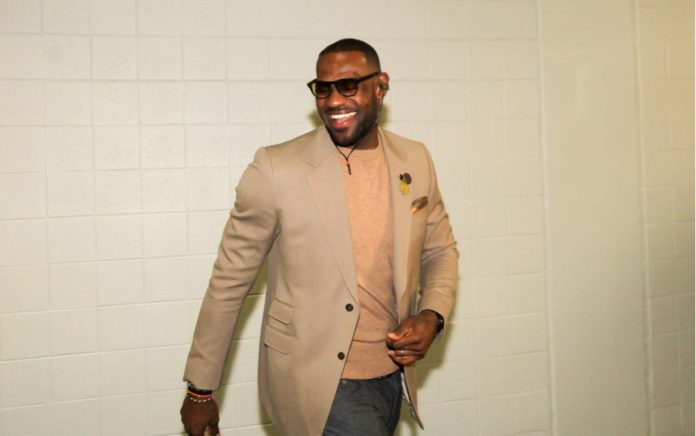 (LibertySons.org) – Kyle Rittenhouse became famous as the teen who beat murder charges for defending himself against armed assailants during the 2020 riots in Kenosha, WI. During his trial, he faced many insults from celebrities and the media, who had convicted him before he ever made it to the courtroom. Now, he's going after them.
On February 22, during his appearance as a guest on the Frontlines podcast, Rittenhouse revealed he would sue NBA star, Lebron James, for remarks the athlete made on social media. James, in a tweet on November 10, 2021, mocked the teen for having an emotional response during his testimony.
What tears????? I didn't see one. Man knock it off! That boy ate some lemon heads before walking into court. 🤣🤣🤣 https://t.co/LKwYssIUmD

— LeBron James (@KingJames) November 11, 2021
Rittenhouse broke down on the stand while talking about what happened in Kenosha and recounting the moments when he had to take deadly action to protect himself. Many people who felt the teen was guilty made comments about him faking the tears and being an actor.
But with James' reach on Twitter, he is held to a higher standard, and his comments rose to the level of defamation. Rittenhouse said the basketball star's comments were damaging to him, and he will not accept the questioning of his integrity.
Kyle Rittenhouse says he's going to sue LeBron James for defamation after the NBA superstar accused him of fake crying on the witness stand during his murder trial. https://t.co/IMDrY2siZy

— TMZ (@TMZ) February 23, 2022
James isn't new to controversial tweets. He previously made comments threatening white police officers, which he later removed. In light of the legal action against him, he might now regret not yanking the Rittenhouse post, too.
~Here's to Our Liberty!
Copyright 2022, LibertySons.org