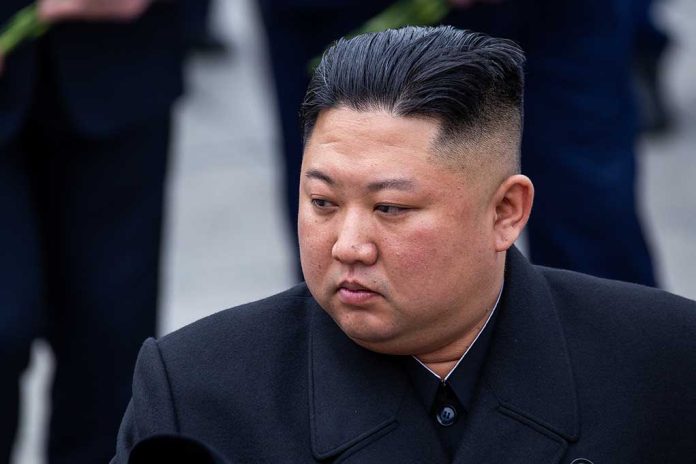 (LibertySons.org) – Russia's aggressive military action against Ukraine has turned the heads of leaders worldwide. While most countries have condemned Russian President Vladimir Putin's actions, some of his allies are readying to stand by his side. In fact, North Korea's leader, Kim Jong-un, told his officials it's time to prepare for World War III, as he plans to assist Putin if needed.
A government official in North Pyongan told Radio Free Asia Kim instructed leaders to be ready at a moment's notice.
North Korea fires WW3 warning to Joe Biden telling him to avoid 'causing a stink'https://t.co/B0r5BGuhZF pic.twitter.com/VFiPKuKkXZ

— Daily Star (@dailystar) March 15, 2021
North Korea's Ministry of Foreign Affairs already condemned the US and other Western nations for causing the conflict in Ukraine. The Ministry also said Russia's demands are fair, and denying their wants strip Moscow of security. Officials went on to criticize the expansion of NATO eastward and said the West was abusing its power. According to them, US policy undermines any steps toward world peace.
Kim's reaction is in contrast to the US and its NATO allies, calling for peace and remaining firm on not becoming part of military action in the region. While they send aid, they don't intend to have boots on the ground fighting any advancing Russian military.
~Here's to Our Liberty!
Copyright 2022, LibertySons.org