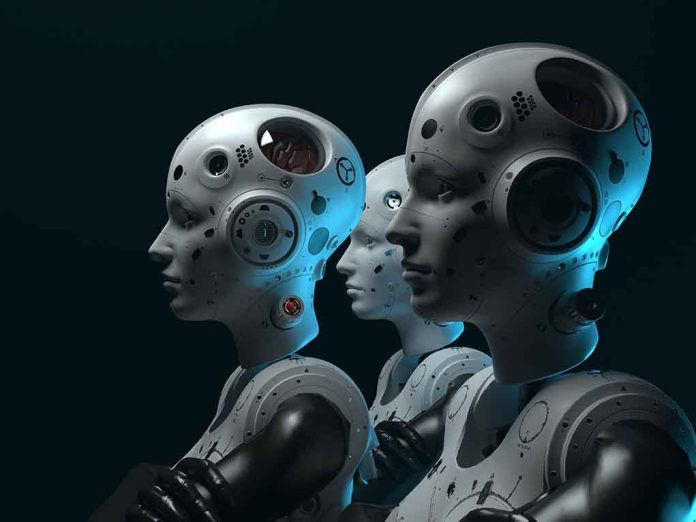 Joe Rogan Calls out "Terrifying Implications" of Possible Killer Robots
(LibertySons.org) – The San Francisco Board of Supervisors passed an ordinance to allow police to use armed robots when they have exhausted all other options and an imminent threat to life exists. The decision faced much criticism, including from influential podcaster Joe Rogan. In an Instagram post on December 1, he called it "tremendously insane" and questioned how using robots to attack people will work out in practice.
"The fact that ANYONE thinks it's ok to vote for robots gunning people down is f***ing nuts, but that a majority is just bonkers."https://t.co/BUDiicGs4b

— Daily Wire (@realDailyWire) December 2, 2022
The dissenting board members and some other community leaders felt similarly. Supervisor Dean Preston suggested the policy opens the door for abuse, and Supervisor Hillary Ronen called it "opening up Pandora's box." Deputy Public Defender Brian Cox stated once the police have this option, they will surely use it regardless of whether they have justification. He noted the ordinance needlessly empowers law enforcement.
Supporters spoke out against the criticism. Supervisor Rafael Mandelman said those opposing the policy are coming across as being against police, which is not a good look. Supervisor Aaron Peskin acknowledged the ordinance would be beneficial if a situation arose where it was too risky to move officers into a situation — attempting to justify the move.
San Francisco Police Department spokesperson Robert Rueca explained the agency already has and uses robots. But the force has not and does not plan to equip them with lethal weapons.
~Here's to Our Liberty!
Copyright 2022, LibertySons.org