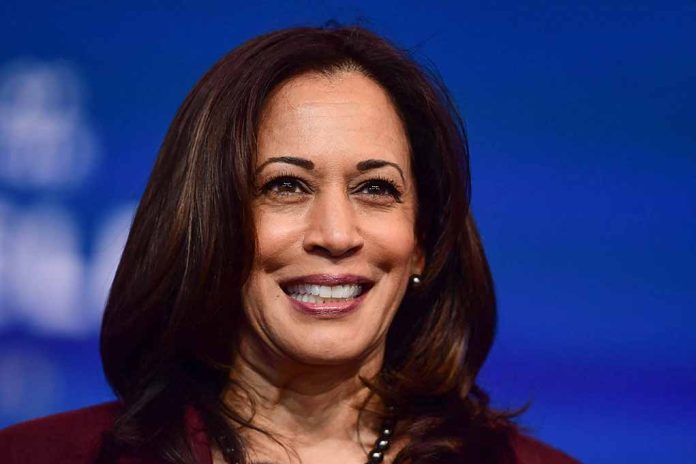 (LibertySons.org) – Approval ratings for the current occupants of the White House can sometimes paint a revealing picture of how citizens feel about the sitting administration. One recent USA Today/Suffolk University poll sends a powerful warning to President Joe Biden and Kamala Harris: change course, as voters clearly aren't pleased.
President and Vice President Approval Ratings
USA Today's recent poll shows that, as of November 5, Biden's approval rating is at an all-time low. It currently sits at just 38%. The vice president's approval rating is even worse, sitting at a mere 28%. Disapproval rates reflected similar results, hovering around 59% for the president and 51% for VP Harris.
Almost half of the respondents who voted for Biden in 2020 felt the president was doing far worse than expected. Around 64% don't want him to run for reelection in 2024. Many political analysts expect Harris to step up to the plate if Biden opts out; low ratings could predict a staggering loss.
Kamala's Problems
One of the most persistent issues the vice president suffers from is a disappearance from the public eye. Harris dedicates a majority of her time behind-the-scenes to meetings with Biden, advisors, and lawmakers. This effect leaves many citizens wondering what it is she actually does.
Media reports claim Harris is spending less and less time with the president, which is unusual for a sitting VP. While it appears the administration is attempting to push her out to more events, it often seems she doesn't receive media coverage while attending places on her own.
Some people are also concerned that Harris, who is effectively the Biden administration's "border czar," appears to be stepping away from immigration work. Still, the VP has attended a few relevant events lately on border security and migration.
The vice president's perceived blunders in the spotlight are also becoming a significant feature of her time in the White House. Her trademark laugh causes trouble, especially when reporters confront her with tough questions.
Her recent space video, starring child actors, also failed to enhance her appeal. People criticized the performance, accusing her of overacting.
Harris allegedly failed to visit the Mexico border for almost 100 days after Biden appointed her handler of the immigration crisis. In a now-infamous interview, she expressed outrage over those suffering as a result of mass migration. When she did make it to the southern border, she attended El Paso, Texas, rather than known border crossings hotspots.
Additionally, the VP's latest misstep occurred on November 6 during a NASA presentation when she interrupted to ask an odd question; she inquired if Nasa could track trees "by race" in different neighborhoods to help with "environmental justice."
A Bleak Future
VP Harris's approval numbers aren't likely to rebound unless she can find a way to reconnect with voters. Her behind-the-scenes approach isn't doing her any favors, either. Could that spell a loss for the VP — or Biden — in 2024?
~ Here's to Our Liberty!
Copyright 2021, LibertySons.org