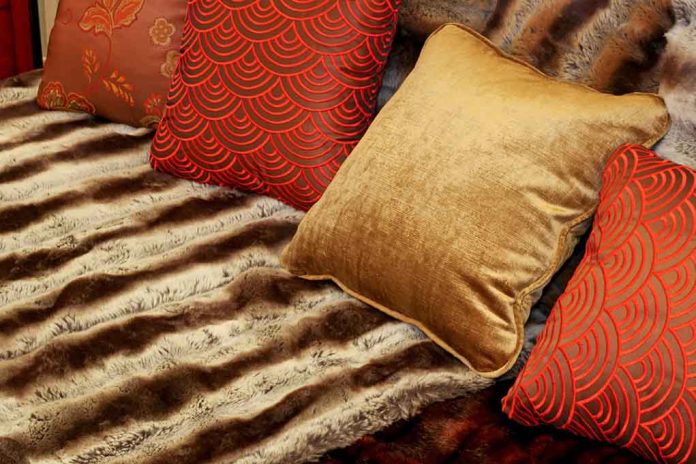 (LibertySons.org) – Vice President Kamala Harris is somewhat elusive regarding interviews. She often sidesteps questions from the press and fails to give substantial information when she does speak. So, it was incredibly shocking when the San Francisco Chronicle secured time with her and only managed to release a story about her redecorating her office.
On the December 14 episode of "Tucker Carlson Tonight," Miranda Devine took time to express her outrage at the liberal media for never hitting Harris with challenging questions and letting her get away with not answering for her terrible performance in office.
Kamala Harris doesn't want to talk about the border crisis, just her office décor: Miranda Devine https://t.co/tF2TfSnVxe

— USA Today Sun🗨️ (@usatodaysun21) December 15, 2021
She called it hypocritical not to ask the vice president about her work on the border crisis and instead focus on the stereotypical feminine topic of interior decorating. For a vice president facing failing public perception, Harris' focus on discussing wall color and her décor choices seemed like just another way to dodge her responsibilities.
Devine wasn't the only person to notice the lack of hard-hitting journalism from the SF Chronicle. Joe Concha commented in a tweet, "Ah priorities… And the SF Chronicle just laps it up." Christina Pushaw tweeted, "Hard hitting journalism!" While Bradley Stein indicated that the fluff piece was all Harris could handle.
Finding a tough interview for anyone in the Biden Administration is difficult, and this story is just one more example of how corporate media is shielding this White House from negative press. Approval polls make it clear Americans aren't buying the narrative.
~Here's to Our Liberty!
Copyright 2021, LibertySons.org