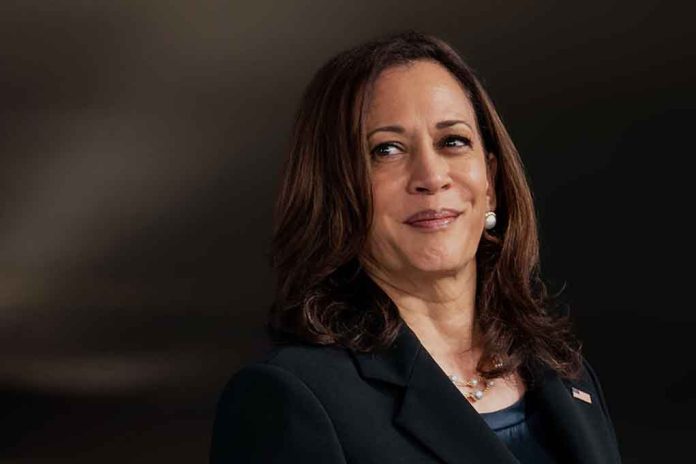 (LibertySons.org) – Since taking office, President Joe Biden has handed many important tasks, such as managing the border crisis, to Vice President Kamala Harris. Trust between the president and vice president seems to stretch to other serious duties, including choosing a US Supreme Court nominee.
A white House official revealed Harris interviewed the final three picks for the nomination to the US Supreme Court. When making his announcement, President Biden spoke of the assistance the vice president offered during the selection process.
The White House contacted Ketanji Brown Jackson three days after Breyer announced his retirement. She first interviewed with Kamala Harris (via Zoom) on Feb. 11, then with Biden and WH Counsel Dana Remus on Feb. 14. Biden offered her the nom on Feb. 24. https://t.co/mAJ7GNw7h0 pic.twitter.com/3tgo17xF8W

— Mark Joseph Stern (@mjs_DC) March 1, 2022
He said he was "fortunate" to have her offering him advice and pointed to her credentials as a former Attorney General and member of the Senate Judiciary Committee. According to the official, Harris interviewed the three women using video conference calls, meeting with the eventual choice, Judge Ketanji Brown Jackson, on February 14.
The vice president also used her influence to speak with senators. She was laying the groundwork for Jackson's confirmation by sharing her support of the judge.
The other two potential nominees were Leondra Kruger and J. Michelle Childs. Confirmation hearings for Jackson will begin after the Senate Judiciary Committee finishes its review. The full Senate will vote on the final decision.
~Here's to Our Liberty!
Copyright 2022, LibertySons.org