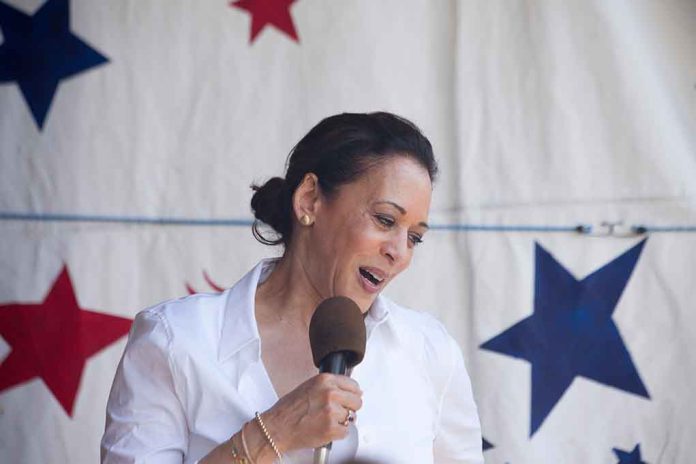 (LibertySons.org) – Vice President Kamala Harris continues to suffer from low approval ratings after nearly a year in office. In addition, rumblings suggest that the VP's relationships with other leaders and officials are also struggling, leaving some analysts to question whether Biden will choose her as a running mate in 2024.
A January 13 interview on NBC's Today showcased a defiant Harris who refused to answer the question of whether she plans to run for vice president under Biden once again. Host Craig Melvin asked her if there would be a repeat run.
Her response? She's only focusing on today.
VP Harris Dodges on if There Will Be Same 2024 Democrat Ticket — 'We Are Thinking About Today'https://t.co/1ceDECxWsM

— RPK Report (@RPKReport) January 13, 2022
Harris tried to go into political rhetoric, speaking about how the White House focuses on today's critical issues, such as affordable childcare. Melvin cut her off, asking again if the 2024 ticket would say Biden/Harris. She refused to answer, saying she was focusing on her job right now — and that was all.
Likely, Harris has at least heard rumors that President Biden could toss her out and invite Republican Representative Liz Cheney (WY) to share the ticket. A recent New York Times op-ed suggests almost anyone could be an option. Political scientist Steven Levitsky indicated that a Biden/Cheney ticket could save America in the piece.
Melvin asked Harris about these opinions. The VP replied that she didn't read the Times article and had no interest in Washington gossip.
~ Here's to Our Liberty!
Copyright 2022, LibertySons.org