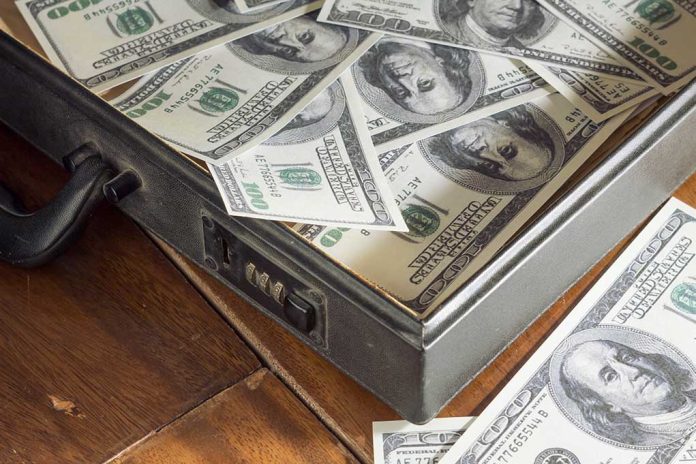 (LibertySons.org) – ProPublica, a self-purported "independent, non-profit investigative newsroom," broke a bombshell series of stories in April and early May regarding Supreme Court Justice Clarence Thomas' decades-long relationship and undisclosed financial dealings with Texas billionaire Harlan Crow. Yet, for all its claims of independence, a recent report called ProPublica's motivations into question after finding left-wing donors may have indirectly bankrolled the reporting.
The Daily Caller News Foundation (DCNF) performed its own deep dive investigation into ProPublica's financial supporters and what other organizations those donors bolster. They found the same liberals donate to both the non-profit news outlet and groups calling for Thomas's resignation, court ethics reform, and court packing.
Who Supports ProPublica?
In 2007, Herb and Marion Sandler launched ProPublica to find and root out corruption, especially in the government, through the independent exercise of the Fourth Estate.
The DCNF found some of ProPublica's other large donors included the Silicon Valley Community Foundation, the Marisla Foundation, the Foundation to Promote Open Society — itself funded by George Soros, the William and Flora Hewlett Foundation, and the Ford Foundation.
These donors show surprising connections to liberal organizations that have publicly called for Thomas's resignation or impeachment or, alternatively, for Supreme Court ethics revisions or High Court structural revisions.
Seeing Connections
In addition to ProPublica, the Sandler Foundation has routinely supported the Campaign Legal Center (CLC) and the American Constitution Society (ACS) to the tune of several million dollars. The foundation also donated money to Demand Justice through its founding charity, New Venture Fund.
In April, after ProPublica's first investigative report on Thomas and Crow broke, the CLC sent a letter to the Judicial Conference asking that the body refer Justice Thomas to the US Attorney General and the Department of Justice to investigate potential violations of the Ethics in Government Act.
ACS President Russ Feingold issued a public statement supporting the Senate Judiciary Committee's hearings into possible SCOTUS ethics violations and questioning the need to establish a formal, binding code applicable to the High Court.
Demand Justice advocates Supreme Court reforms, including packing the court, limiting terms, and creating a binding code of ethics. Additionally, the organization called for a Senate investigation into Thomas's ethics in light of the ProPublica report.
Citizens for Responsibility and Ethics in Washington (CREW) is a non-profit ethics watchdog organization supported by several of ProPublica's donors, including the Silicon Valley Community Foundation, the Marisla Foundation, and the Foundation to Promote Open Society. In May, CREW sent Thomas a letter, calling on the Justice to resign because he failed to disclose significant and ongoing financial gifts from Crow and to recuse himself in cases where the organization believed a conflict of interest may have existed.
Finally, both the William and Flora Hewlett Foundation and the Ford Foundation have supported the Alliance for Justice (AFJ), which has taken the lead in campaigning against Thomas.
~Here's to Our Liberty!
Copyright 2023, LibertySons.org