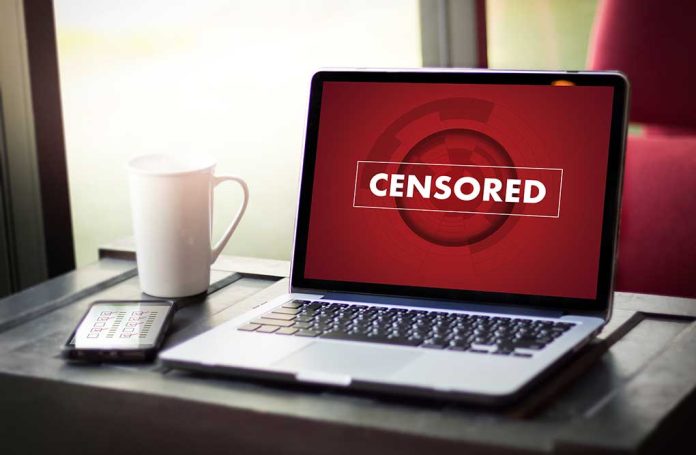 Fauci to Be Deposed in Big Tech Censorship Scandal
(LibertySons.org) – During the COVID-19 pandemic, some say social media platforms were quick to remove any statements, opinions, or information that did not align with the official Biden administration's stance. The attorneys general from Missouri and Louisiana felt these actions were unconstitutional, so they filed a lawsuit against the president and others in the federal government. In the latest development, a judge ruled Dr. Anthony Fauci must provide testimony on the matter.
Judge rules Fauci be deposed in lawsuit alleging White House worked with Big Tech to censor speech

Biden administration was sued in May by Republican attorneys general of Louisiana and Missourihttps://t.co/DpxFdrTBeO #FoxNews

— Al (@Al01619246) October 23, 2022
The lawsuit, filed in May, alleged the Biden administration worked with social media companies to suppress viewpoints about COVID-19 that went against the government's messaging. Part of the censorship used labels, such as misinformation, to justify removing people and posts. The attorneys general claimed the actions violated First Amendment rights to free speech.
As part of the filing, the AGs asked to depose certain senior White House officials, including Fauci. The two argued the grounds for speaking to the doctor, saying he was involved in the censorship agenda. They said the doctor made multiple public statements influencing the suppression and communicated personally with Facebook CEO Mark Zuckerberg.
On October 21, Judge Terry Doughty ruled in favor of the plaintiffs' request, allowing the deposition of Fauci. He noted the attorneys general proved the doctor's involvement was substantial enough, even if indirectly, to require his participation and issued the order for him to comply with questioning.
~Here's to Our Liberty!
Copyright 2022, LibertySons.org