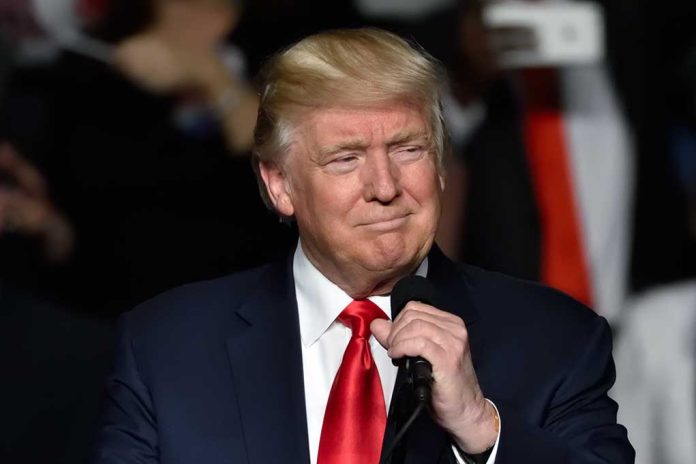 (LibertySons.org) – After the death of George Floyd in May 2020, protestors took to the streets to demonstrate against police violence. In many places, those events turned into full-blown riots with substantial property damage and injuries. However, attempts to curb the violence led to lawsuits.
One of the resulting cases was a June 2020 claim by the American Civil Liberties Union and other civil rights groups against Donald Trump. They claimed he was involved in the decision by security officers to remove demonstrators from Lafayette Square, just outside the White House, by using smoke bombs and pepper balls to allow the president to have a photo opportunity.
After the removal operation, Trump posed with a Bible in front of the St. John's Episcopal Church and made a statement about deploying soldiers to halt the protests.
On June 21, 2021, US District Judge Dabney L Fredrich, Washington, dismissed most of the claims filed against the former president.
https://twitter.com/frankiematrix/status/1407620809984593935
The judge explained the claims were speculative and, even if they were proven true, do not rise to the statutory level to demonstrate a deliberate rights violation. Judge Fredrich also dismissed a request to change the use-of-force practices utilized against protestors by law enforcement officials.
Judge Fredrich allowed other claims involving local law enforcement officials, and not Trump, to advance.
~Here's to Our Liberty!
Copyright 2021, LibertySons.org