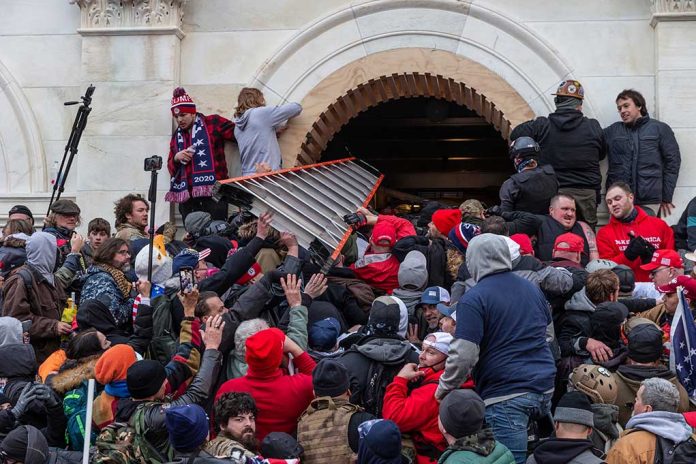 Steve Bannon Only Has One Option – It Just Got Serious
(LibertySons.org) – On October 21, 2021, the US House of Representatives held former White House Chief Strategist Steve Bannon in contempt for refusing to comply with requests from the January 6 committee to provide documents and appear for testimony. Now he's facing contempt charges and a recent ruling gave him only one line of defense — that he "misunderstood the dates" on the subpoena. His trial will start on July 18, as US District Judge Carl Nichols denied his request for a delay.
The judge issued a series of orders in response to defense motions, seemingly making the prosecution's task much easier. That's because they only have to show Bannon intentionally and of his own accord refused to honor the committee's subpoena. The ruling no longer allows the defendant to use the reasoning of executive privilege or rely on a claim he was following his attorney's advice.
BREAKING: Judge blocks Bannon executive privilege defense, orders trial to commence next Monday for refusing to speak to Jan 6 Committee

— Jack Posobic 🇺🇸 (@JackPosobiec) July 11, 2022
In response to the decision, Bannon's defense lawyer David Schoen said going to trial seems useless because there are no defense strategies left to combat the charges. His team also wanted to call on Speaker of the House Nancy Pelosi (D-CA) and members of the January 6 committee to testify in his trial, but Nichols also barred that move.
The former strategist wanted to argue that precedent states Congress couldn't make close presidential advisors testify. Still, the judge wasn't on board. He struck down that idea because Bannon was no longer serving in the White House on the date in question, so he had no such protection.
Bannon faces two misdemeanor charges, each carrying a maximum of one year in jail.
~Here's to Our Liberty!
Copyright 2022, LibertySons.org