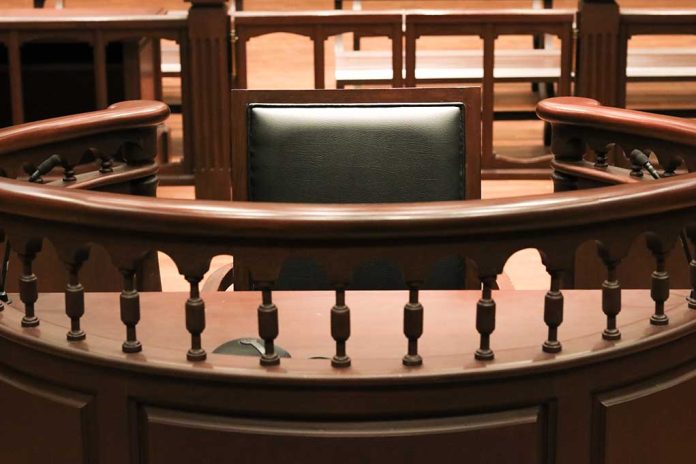 (LibertySons.org) – JPMorgan Chase, one of the world's largest banks, has become the target of litigation from the US Virgin Islands and several individuals over the financial institution's longstanding connections to convicted offender Jeffrey Epstein. The US territory is suing the bank for damages, claiming that it "turned a blind eye to evidence of human trafficking" on his private island because of its business entanglements with Epstein and its connections to customers the now-deceased criminal brought to the company.
Taking on JP Morgan
The US Virgin Islands have requested that JPMorgan's CEO, Jamie Dimon, submit more information. However, the bank has rejected demands for Dimon's disposition and is adamant that he had no input on any choices made regarding Epstein's relationship with the bank.
However, according to a recent report by The Financial Times, JPMorgan has agreed to schedule Mary Erdoes' deposition in the US Virgin Islands lawsuit for March. In addition, JP Morgan also made the decision to allow officials with the US Virgin Islands to depose Mary Casey, a banker who serviced the Epstein account before it severed ties with him in 2013.
Ties to Epstein?
The US Virgin Islands claims the bank supported the disgraced financier and profited from Epstein's human trafficking enterprise in its case against JPMorgan. The lawsuit is based on Epstein's friendship with Jes Staley, a former JPMorgan private banking employee who, in 2015, was named CEO of Barclays. When Staley left Barclays in 2021 during an investigation into his ties with the disgraced financier, he received a payout of about $2.8 million.
In one instance, Epstein's accusers claim he paid females under 18 to engage in unlawful acts and that Little St. James, his private island in the US Virgin Islands, served as the hub of his human trafficking operation.
The Plaintiffs' attorneys have been seeking to cross-examine Dimon. So far, the bank has refused such action, claiming that Dimon wasn't an "appropriate deponent." It's alleged that Dimon decided to continue dealing with Epstein despite many internal warning signs of human trafficking.
JPMorgan disputes that Dimon had any influence on Epstein's continued customer status. Attorneys for the US Virgin Islands, however, have claimed that Staley was responsible for the choice to continue representing Epstein as a client in 2008 despite Epstein's arrest for attempting to recruit a child in Florida.
The Virgin Islands' plaintiffs highlighted an internal JPMorgan message stating that: "Jes Staley consulted with then JPMorgan chief counsel, Stephen Cutler, and the decision was taken to maintain him…as a private banking customer." The pressure on the bank to fully cooperate with the ongoing inquiry and be more forthcoming about its relationship with Epstein is growing.
~Here's to Our Liberty!
Copyright 2023, LibertySons.org