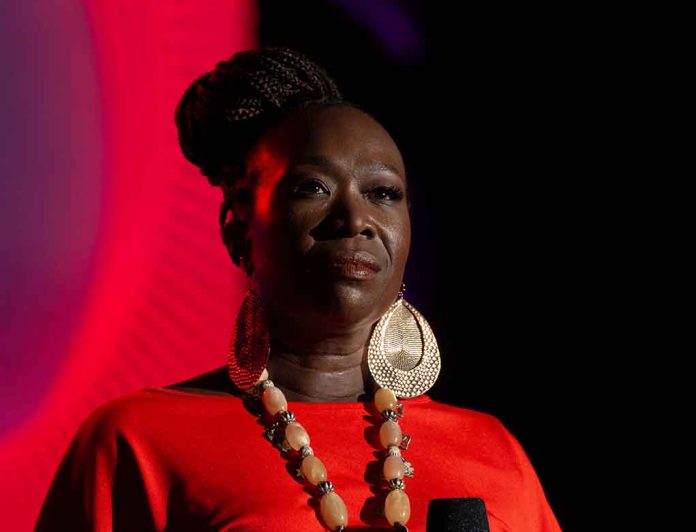 (LibertySons.org) – A common theme from mainstream media outlets is looking for racism in everything. One would think a terrible attack on a country would be outside such scrutiny. On March 7, MSNBC's Joy Reid began an opinion-fueled rant about how people only care about Ukraine because the citizens are white and Christian. In fact, she managed to give a whole monologue on how coverage of Ukraine shows stark racism. She essentially categorized the support people are giving Ukrainians as racist.
Every issue covered by MSNBC's Joy Reid is filtered through her race bait tinted spectacles, and the conflict over Ukraine is no different.https://t.co/6JsIfdPMFW

— Paul Joseph Watson (@PrisonPlanet) March 8, 2022
Reid went on to point out the Yemen humanitarian crisis. She said people don't care about that situation because the citizens are brown. The anchor added that there's no compassion for refugees from the Middle East, Africa, or Asia because they don't have the right skin tone or belief system.
The MSNBC host believes Ukrainians are more human to the US because of how they look, and the news media categorizes that country as a civilized nation. She explained the same outpouring of support wouldn't happen if the attack occurred outside Europe.
Reid gave little evidence of her claims and didn't exhibit particularly solid knowledge backing her rationale. Perhaps she needs to consider another question: If she can't find anything racist about a story, will she still report on it?
~Here's to Our Liberty!
Copyright 2022, LibertySons.org