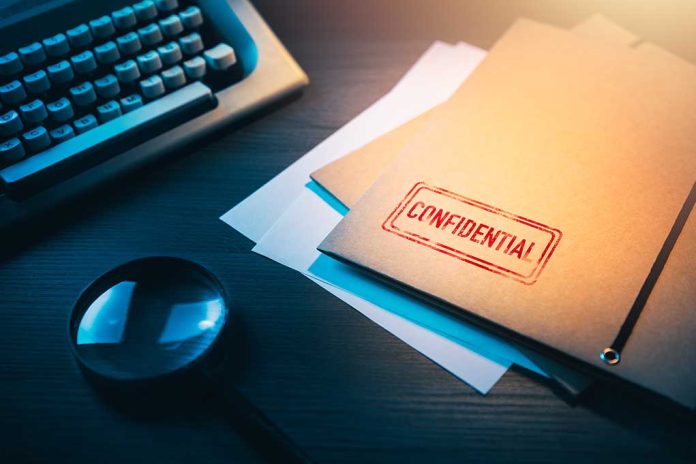 (LibertySons.org) – Under the Trump Administration, John Durham became the special counsel to investigate the Russia probe. The attorney is making news with his latest request to indict Michael Sussmann, a former federal prosecutor who worked for the Democratic National Committee and Hillary Clinton. He's currently a partner at Perkins Coie Law Firm.
Durham made the request on September 15 to a grand jury on the grounds Sussmann was untruthful in communications with the FBI.
John Durham Reportedly is Finally Taking Action https://t.co/1o7MqtTX45

— Martha Washington (@2martha) September 16, 2021
The situation allegedly occurred when the attorney met with FBI lawyer James A. Baker to speak about cybersecurity matters tying Trump to a Russian bank.  Baker says Sussmann claimed he wasn't there on behalf of any client, but in testimony before Congress, Sussmann said he was representing a cybersecurity expert.
The inconsistency appears to have caught Durham's eye and is the first real piece of evidence to come of his investigation. Is it possible this could be the beginning of uncovering the work of Democrats to perpetuate the story about Trump and the Russians? Some people feel it may be too little, too late. After all, Durham is running up against a statute of limitations that expires on the weekend of September 18.
Update: Michael Sussmann was indicted on Thursday, September 16, 2021.  According to the indictment, Sussmann lied when delivering information to the FBI; he said he was not working for anyone.  The indictment says Sussman acted on behalf of clients, namely "Tech Executive-1", "Internet Company-1", and the "Clinton Campaign." Michael Sussmann has pled not guilty.
~Here's to Our Liberty!
Copyright 2021, LibertySons.org