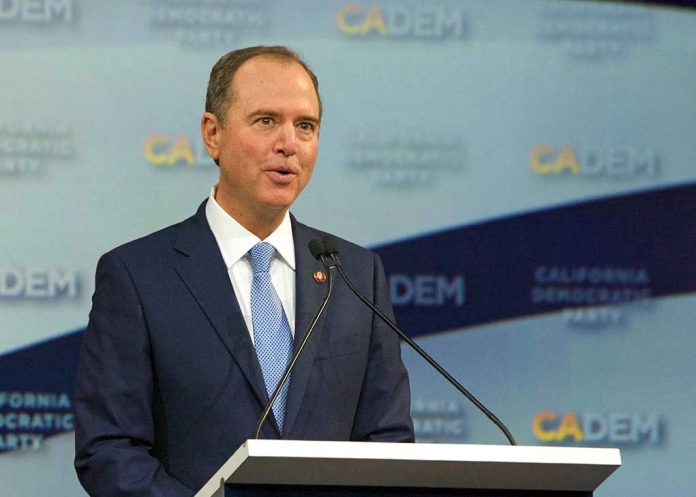 (LibertySons.org) – Special Counsel John Durham verbally sparred with Rep. Adam Schiff (D-CA) several times during his testimony before the House Judiciary Committee on Wednesday, June 21. For more than six hours, Durham answered committee members' questions and concerns about his final report into the origins of the Crossfire Hurricane investigation. Yet, in at least one exchange, Durham blasted Schiff with a sneaky jab that might have gotten past most observers.
Durham Answers Schiff
The Committee chair allotted lawmakers five minutes each to question Durham. During his allotment, Schiff asked Durham questions to establish facts. He laid the groundwork with questions about Robert Mueller's investigation, confirming the previous special counsel found Russian interference in the 2016 elections, convicted Paul Manafort, the campaign manager for Donald Trump, and found polling data supplied by Manafort to Russian agents generally harmed Clinton's campaign.
Then, Schiff began a line of inquiry that allowed Durham to land an ingenious blow. He asked the special counsel whether he was aware of reports that a Russian government official contacted Donald Trump Jr., the Republican candidate's son, to offer "very high level and sensitive information" about his father's Democratic opponent, Hillary Clinton.
Durham answered, "Sure, people get phone calls all the time from individuals who claim to have information like that." Skeptical, Schiff pressed on, asking whether it was really the investigator's experience that foreign governments routinely offer political candidates' children compromising information. Durham quipped, "I don't think this is unique in your experience."
Conservative DC insiders interpreted Durham's remark as a biting condemnation of Schiff and his line of questioning.
Russian Comedians Spoof Schiff
Pundits think Durham likely aimed his comment at Schiff's April 2017 call with someone he thought was Andriy Parubiy, a member of the Ukrainian parliament, who offered compromising pictures and information on Trump and Gen. Michael Flynn. Instead, the then-chair for the House Intelligence Committee spoke with one of two Russian comedians, nicknamed Vovan and Lexus, who engineered the outrageous prank to show Americans' gullibility, according to The Atlantic.
Schiff claimed he contacted authorities immediately before and after the call because his staff suspected something was wrong. Yet, his team continued attempting to contact Parubiy through the Ukrainian consulate after the call to obtain clarification and pursue the damaging documentation.
If Schiff caught Durham's possible reference during questioning, he didn't appear to react directly. Instead, he asked Durham whether he stood by his statement, diminishing the significance of a presidential candidate's son meeting clandestinely with representatives of a hostile foreign power to receive incriminating information about a political opponent.
Durham denied trying to diminish the significance. He said that "the more complete story" was that they met, it was a ruse, and the parties never actually exchanged information. He opined that the meeting was inadvisable, stupid, and foolish but "not illegal."
~Here's to Our Liberty!
Copyright 2023, LibertySons.org