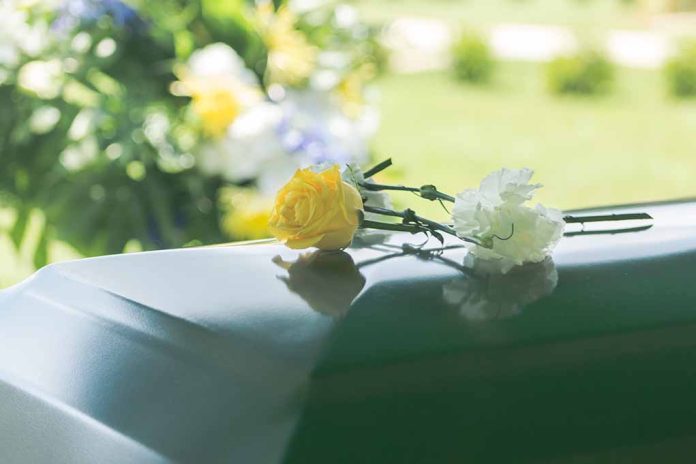 (LibertySons.org) – Reports began surfacing after multiple tweets declared Joe Rogan, the host of "The Joe Rogan Experience" podcast, died on April 6. Fake accounts pretending to be from people close to the host made declarations he had peacefully left this life in his sleep; some offered prayers to his loved ones. But the 54-year-old quickly stomped out the rumors by making his own post saying he was alive.
"@_n1k_nak: I'll miss you bro http://t.co/pbI8i5Xcm8 #ripjoerogan @joerogan" I'm alive as fuck, SON. #RumorKiller

— Joe Rogan (@joerogan) January 5, 2014
Death hoaxes are nothing new for Rogan. In fact, they happen so often that they are now like an inside joke among the host, fans, and critics. Know Your Meme even lists #RIPJoeRogan as an entry. When the latest rumor started up, jokes were plentiful in the replies.
https://twitter.com/LiveforSportTV/status/1512074279138971666
Many of the fake tweets about Rogan's demise have since disappeared. Those posts included one showing a fabricated statement supposedly from the Rogan family. There were also multiple articles talking about the details of how he died. Rogan responded to one by saying he was pregnant.
I'm pregnant. https://t.co/nopJOPEXg9

— Joe Rogan (@joerogan) April 6, 2022
Rogan has been in the news lately for his controversial viewpoints. He even said he would quit his show if he had to censor himself due to people being too sensitive, which would likely upset much of his avid fanbase.
~Here's to Our Liberty!
Copyright 2022, LibertySons.org