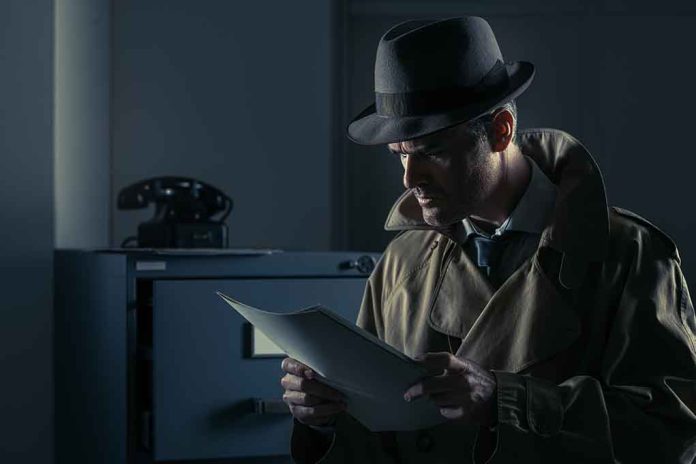 (LibertySons.org) – President Joe Biden has come under recent scrutiny for his apparent mishandling of classified documents. The controversy has thrown one of Biden's former aides into the spotlight. Investigators from Congress and the Department of Justice are now looking into this one-time associate.
Now an official in the Pentagon, Kathy Chung once served as an aide to Biden during his time as Obama's vice president. The longtime assistant has found herself as a person of interest in connection with ongoing probes looking into the president's mishandling of documents bearing classified markings.
Transition office in Chinatown?https://t.co/9RPYkWRQuc

— Doc Holliday (@realjhholliday) February 7, 2023
Chung was in charge of the small team of Obama staffers who packed the documents and moved them when Biden left office in 2017. The materials were sent to a transition office before being taken to a location the Penn Biden Center was renting in Chinatown and eventually landing at the think tank.
The Washington Post reported that Chung had spoken with federal investigators, citing a person "familiar with her account." The Pentagon official expressed her astonishment that classified documents were found at Biden's old office. Chung explained that standard procedure mandates that all classified materials be returned to an authorized secure location after being looked at.
Evidence, in the form of emails, shows Chung became one of the then-vice president's aides thanks to none other than Hunter Biden, the president's controversial son. Fox News reported on an email in which the aide thanked the younger Biden for giving her an opportunity to work for America's vice president.
The Washington Post elaborated on the pair's connection, explaining the two had initially met in the 1990s when Chung worked for the Department of Commerce. In 2012, about a month before she sent the email, she received a call from the younger Biden regarding an opportunity to work for his father.
The House Oversight Committee sent Chung a letter, asking her to send them documents they believe are relevant for its investigation into the president and his poor handling of sensitive information.
~Here's to Our Liberty!
Copyright 2023, LibertySons.org