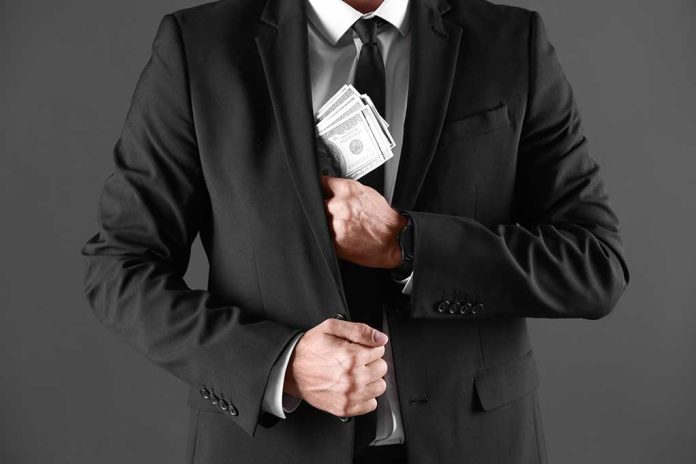 (LibertySons.org) – President Joe Biden delivered his second State of the Union speech on February 8. He covered a wide range of topics during his 72-minute address, including the current state of medical care in America. The president spent considerable time explaining his belief that healthcare companies are taking advantage of people living in the US.
'It's Extortion, It's Exploitation!' Biden Rails Against Companies That Hit Patients with 'Surprise Medical Bills'https://t.co/E0HS2IR9bS

— Mediaite (@Mediaite) February 8, 2023
President Biden confirmed he wouldn't cut Social Security or Medicare benefits, an apparent attack on his Republican rivals. Continuing, he vowed that his administration would extend the Medicare trust fund by at least 20 years through their management of the program.
Biden went on to explain that the burden of funding the program wouldn't weigh on the shoulders of taxpayers earning less than $400,000 annually. Instead, he planned on keeping Medicare "solvent" by forcing American corporations and the wealthy to "pay their fair share."
Biden then rolled into his next talking point, accusing America's companies and corporations of taking advantage of existing loopholes within the nation's tax code. The president noted that those businesses aren't just exploiting the tax system, they were harming hard-working Americans.
Biden went on to say he had American's back, that his administration had already worked to prevent "surprise medical bills" from blindsiding people, claiming they've already blocked hundreds of millions of unanticipated medical costs from hitting working-class Americans in the pocketbook.
The president claimed that his administration protected America's senior citizens and their savings from nursing homes that routinely committed fraud, endangered their safety, and unnecessarily prescribed drugs prior to him taking office. He also boasted that Americans can save thousands of dollars because they don't have to get a prescription for hearing aids and can instead buy them over the counter.
The president concluded his remarks about healthcare by warning that "capitalism without competition isn't capitalism… [it's] exploitation."
~Here's to Our Liberty!
Copyright 2023, LibertySons.org