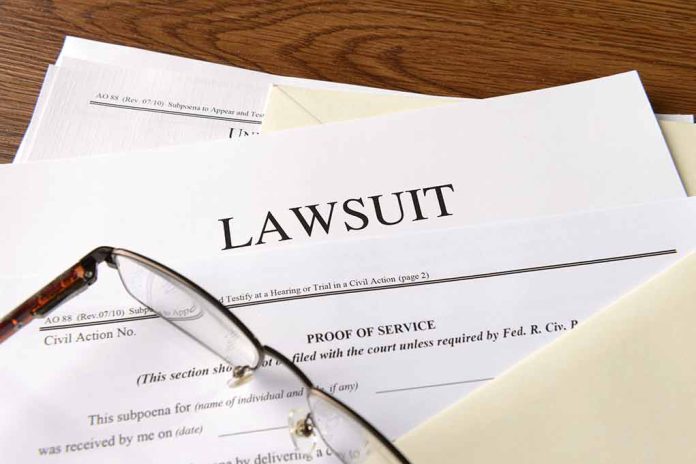 (LibertySons.org) – Project Veritas, a far-right non-profit activist group, became best known for its undercover stings, which frequently resulted in bad publicity for the targets of those operations. James O'Keefe founded Project Veritas in 2010 after gaining some undercover video experience. After several successful years, O'Keefe said the board of directors suspended him from that leadership body and ended his tenure as Chief Executive Officer in February. On Wednesday, May 31, the company he founded filed suit against him in the US District Court for the Southern District of New York.
Board members placed O'Keefe on paid leave in February after receiving allegations from Project Veritas employees claiming the founder was creating a hostile workplace by "targeting" certain of the company's female employees, publicly screaming harsh criticisms at co-workers, and asking staff members to assist him with personal errands like picking up laundry and cleaning his boat.
Yet, the allegation that struck at the core of the organization's existence, their non-profit status with the IRS, was that O'Keefe had appropriated donated funds for unapproved luxury expenses, including $150,000 for luxury black-car service for 18 months, $14,000 for a charter flight to meet someone to fix his boat, $60,000 for theatrical productions, and $10,000 for a helicopter flight to Maine. O'Keefe's spending and a unilateral decision to fire the organization's Chief Financial Officer in violation in violation of the non-profit's bylaws caused board members to take action to suspend the founder and issue a public statement explaining the situation.
The company summarized its legal complaint by saying that being an organization's founder doesn't "entitle that person to run amok and put his own interests ahead of that organization." While Project Veritas continued to pay O'Keefe through May 15, he used his company credit card to charge more than $19,000 in unauthorized expenses, started a competing organization called O'Keefe Media Group (OMG), and courted Project Veritas donors to invest in OMG.
Project Veritas board members allege O'Keefe breached his employment agreement with the company on multiple occasions by publicly disparaging Project Veritas and its board members, forming a competing company, soliciting support from the company's charitable donors, continuing to appropriate substantial money and materials while suspended, and resisting all efforts to negotiate a return. In response, the organization removed the founder from the board on April 24 but did not terminate him until May 15.
~Here's to Our Liberty!
Copyright 2023, LibertySons.org