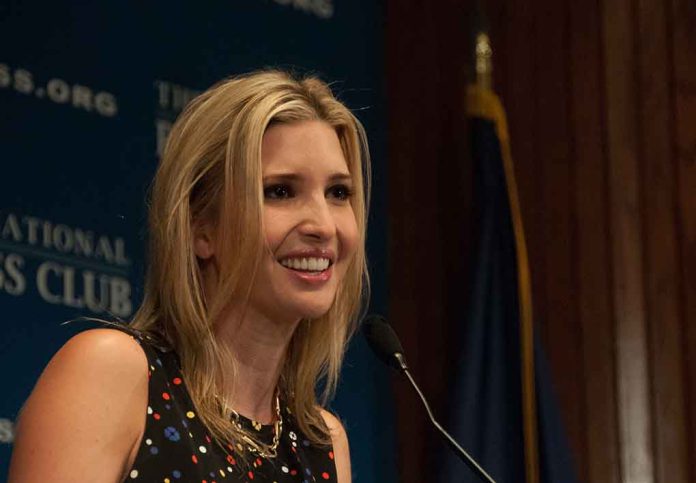 (LibertySons.org) – On January 20, the US House of Representatives January 6 Select Committee sent a request to Ivanka Trump asking her to appear before them to give testimony about the events surrounding the 2021 incident at the Capitol. While many such requests have been refused by other potential witnesses, the former president's daughter voluntarily showed up on April 5. She answered questions from a remote location.
Ivanka Trump Testifies for 8 Hours Before Committee Investigating Jan. 6 Capitol Attack: Reports https://t.co/KWG8vjYdMy

— People (@people) April 6, 2022
Despite being a former senior adviser to previous President Donald Trump, Ms. Trump never tried to use executive privilege, nor did she plead the Fifth Amendment. She was in the West Wing at the time of the events on January 6, 2021.
Trump's husband, Jared Kushner, appeared before the committee just a week prior. He was a senior adviser, as well. The two are the only family members so far to give testimony about what happened in the White House on January 6.
Representative Bennie Thompson (D-MS), the chairman of the committee, said Ivanka Trump's appearance and willingness to answer questions were beneficial. There has been no release of information about what questions she answered or the content of her answers, only that she was brief. Trump hasn't made any public comments on her testimony.
~Here's to Our Liberty!
Copyright 2022, LibertySons.org