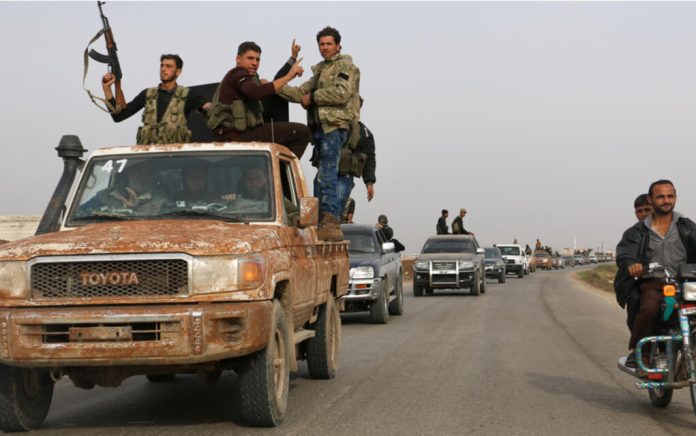 US Government Kills Him – Enemy Dead!
(LibertySons.org) – US Central Command (CENTCOM) released an announcement on July 12 that a US air strike killed Maher al-Agal in Syria. Officials said he was the local ISIS leader. Forces managed to isolate and bomb his location outside of Jindayris.
In a review of the attack, intelligence sources confirmed there were no civilian casualties. However, an unnamed associate of al-Agal, who also holds a senior position in the terrorist group, did suffer serious injuries.
God Bless the men and women of our U.S. military!https://t.co/B5zViN5QJN

— Congressman Greg Steube (@RepGregSteube) July 12, 2022
Reportedly, Maher al-Agal was one of the topmost leaders of the Islamic State. He had a reputation for working to spread the group's influence outside of Syria to help it grow and gain ground in other places.
The targeting of al-Agal is part of a US commitment to eliminate extremist group leaders in the region. This execution was just one of the targets recently taken out by the US in the northwest area of Syria. The most recent was al-Qaeda leader Abu Hamzah al Yemeni in June.
CENTCOM explained removing these terrorists from power is essential to the long-term goals. It enables the US to weaken the fundamentalist groups and furthers the objective of ending terrorism. Despite the mission's success, other threats as dangerous as al-Agal remain in play, so the work continues.
~Here's to Our Liberty!
Copyright 2022, LibertySons.org