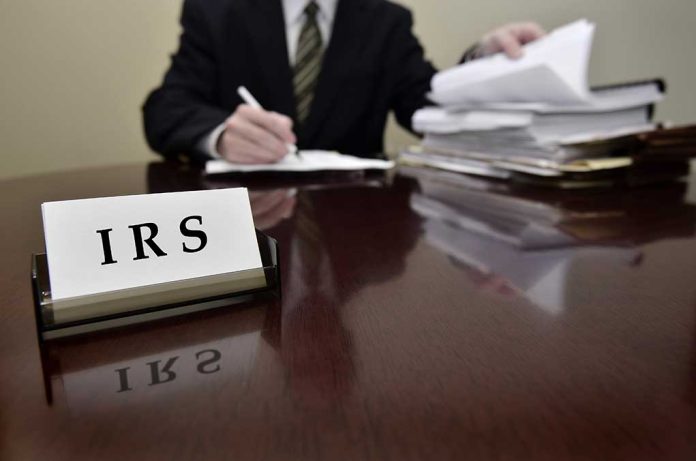 (LibertySons.org) – Scandals continue to surround the president's son, Hunter Biden. He's currently under multiple criminal investigations looking into allegations of a number of crimes, including fraud, influence peddling, and his questionable business deals with overseas energy companies. Most recently, an Internal Revenue Service (IRS) whistleblower spoke out and implicated the first son in another major scandal.
Mark Lytle, an attorney with the law firm Nixon Peabody, recently sent a letter to both Democratic and Republican leaders in Congress. In his letter, Lytle explains that his client, an "IRS criminal supervisory special agent," has conducted oversight of an "ongoing and sensitive investigation" regarding a "high-profile" subject.
The letter doesn't mention the First Son by name, but sources familiar with the matter confirmed to The Wall Street Journal that the subject mentioned in the letter is, in fact, the president's son. The younger Biden has been under investigation regarding his taxes for years. Biden says he believes that he will be cleared of wrongdoing when it's all said and done.
IRS Whistleblower Alleges Hunter Biden Probe Misconduct https://t.co/0Edr2Uvqle pic.twitter.com/e1xAzvgTKR

— Daily Wire News (@DailyWireNews) April 19, 2023
Lytle noted his client has already informed several authorities of his discovery through "legally protected disclosures." Lytle said that his client would like to share that same information with Congress to allow leaders to exercise their "constitutional oversight function."
Additionally, Lytle attorney said that his client's disclosure shows a "failure to mitigate" obvious "conflicts of interest," provides examples of "preferential treatment" that distorts the course of action that law enforcement would typically follow, and goes against the "sworn testimony" of a "senior political appointee."
The president's son isn't the only one facing investigations. Congressional Republicans have launched their own probe into the Biden family, expressing concern the corruption may go deeper than protecting the First Son. They vowed to get to the bottom of the numerous allegations surrounding the president's relatives during the midterm elections and appear to be making good on that promise since assuming control of the House in January.
~Here's to Our Liberty!
Copyright 2023, LibertySons.org