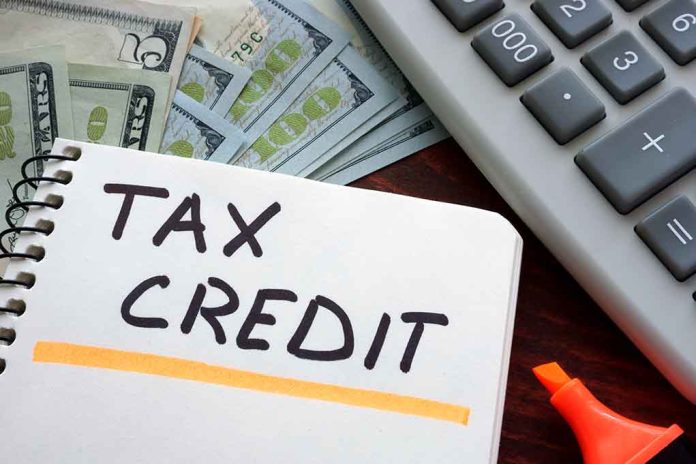 (LibertySons.org) – Tax season is in full swing, and millions of Americans are filing their taxes to determine if they owe the IRS or vice versa. The agency recently noted that many people in the US aren't claiming a tax credit they're eligible to receive. The IRS stated that Americans skip the credit because many don't realize they qualify for it.
According to a recent news release, the IRS officially kicked off what it's calling "Earned Income Tax Credit (EITC) Awareness Day" on January 27. What is the purpose behind the special day? To increase awareness among millions of Americans earning less than $59,187 that they could be eligible for an extra boost on their tax returns.
"Many people miss out on the credit because they don't know about it or don't realize they're eligible."

The #IRS said that millions of Americans are eligible for a tax credit that last year averaged over $2,000, but 20% of those eligible didn't claim it. https://t.co/YPsXdSebVb

— The Epoch Times (@EpochTimes) January 29, 2023
Doug O'Donnell, the acting IRS Commissioner, explained that the EITC was an especially important tax credit, claiming it helps millions of "hard-working people every year." O'Donnell mentioned that many people miss out on the opportunity to claim EITCs because they don't know they exist or believe they're not eligible for them. The IRS Commissioner said that many people who underwent a life-changing moment, such as becoming a new parent, changing their marital status, or altering their employment, could qualify for EITCs for the very first time.
The IRS release also noted that the employed people most likely to overlook their opportunity to claim EITCs are those living in rural areas, who don't have children, who have limited English skills, and individuals living in non-traditional homes. Additionally, the IRS believes people who are Native American, veterans, earn less than the filing requirement, and people who see a decrease in their wages are also highly likely to skip on EITCs.
Is it possible you may fall under one of these categories and are curious as to whether or not you qualify? Be sure to speak to a professional financial consultant or an accountant to determine your eligibility for EITCs. These credits are worth $2,000 on average, but a person could receive more or less depending on their financial health.
~Here's to Our Liberty!
Copyright 2023, LibertySons.org