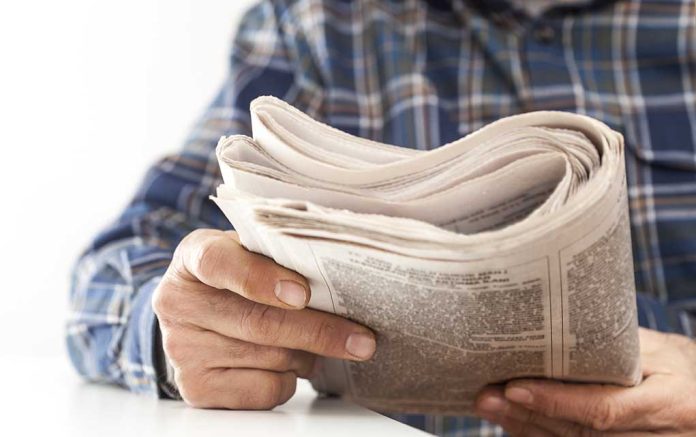 Tabloid Terrorists Target Trump – Issue Sick Threat
(LibertySons.org) – An August editorial in Kayhan, an Iranian government-controlled newspaper, spoke about the horrible attack on author Salman Rushdie, who wrote a book Iran's leaders found sacrilegious. While the nation did not claim responsibility, the piece called the act "divine vengeance" and proof that going after enemies on US soil is possible. The writer then issued a stern warning that former President Donald Trump and former Secretary of State Mike Pompeo better watch their backs because they are next.
Iranian propaganda paper threatens Trump, Pompeo after Rushdie stabbing | Just The News https://t.co/Or7FNgylFL

— John Solomon (@jsolomonReports) August 16, 2022
The paper said US intelligence is weak, and despite increased security around the former government officials, they are in the crosshairs of Iran's wrath. The threats are promises to retaliate for the death of Major General Qassem Soleimani. Trump ordered an airstrike in January 2020 that killed the Islamic Revolutionary Guard Corps (IRGC) leader.
The piece went on to say there will be an increase in pressure to hold them accountable and vowed revenge is coming. The news reporter stated the men must pay for the crime, and keeping Trump and Pompeo under heavy security will not dissuade them from pursuing justice.
Such warnings are nothing new. There are ongoing threats toward those in the Trump administration from inside Iran. The IRGC is currently facing charges for a murder plot against former National Security Advisor John Bolton.
Do you think the former president and his secretary of state live in fear for their lives?
~Here's to Our Liberty!
Copyright 2022, LibertySons.org