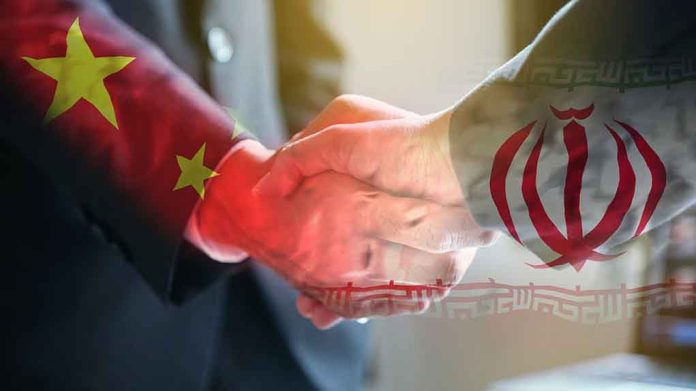 Iran Makes Chilling Offer to China – This Can't Happen!
(LibertySons.org) – The Epoch Times reported that, according to Iranian President Ebrahim Raisi, the country wishes to expand and strengthen its partnership with China. Raisi's comments came during a visit with China's defense minister, Wei Fenghe, on April 27. The two nations have increased military cooperation recently.
China and Iran are in the midst of a 25-year agreement to enhance ties, but are they becoming even closer?

Analysis by @sfrantzman https://t.co/lsue8GsiXb

— The Jerusalem Post (@Jerusalem_Post) April 28, 2022
Raisi noted that working with the Chinese is part of a strategy to combat the power and control the United States holds worldwide. He said cooperation between the two nations is possible because they have similar goals.
Iran and China signed a 25-year deal in March 2021. Raisi explained implementing the agreement is a high priority. Wei agreed that moving forward is essential to security due to the current global climate. He also extended invitations to Iranian military officials, including arranging for General Mohammad Reza Ashtinai to visit China. The military of both nations recently joined forces for naval training exercises.
The tightening of this partnership comes as the Biden administration seeks to renew a nuclear deal with Iran to prevent the nation from stockpiling weapons. However, talks have stalled since March. Does this strengthening bond between Iran and China make it impossible for the US to strike any deal with Iran? Could this agreement become a national security concern for the White House and the American people?
~Here's to Our Liberty!
Copyright 2022, LibertySons.org