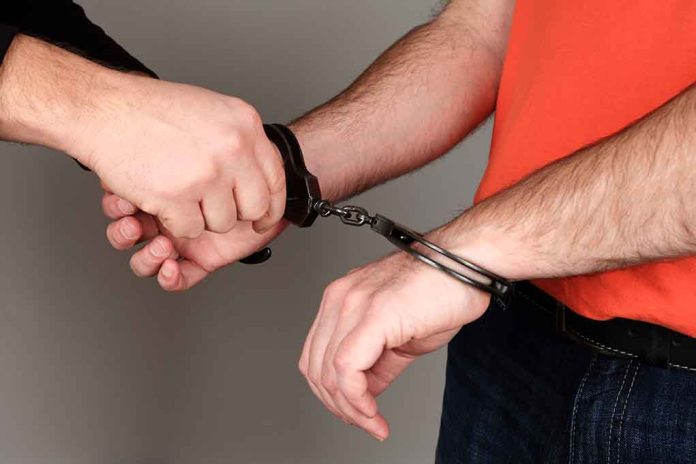 Cop Killer Ally Gets Early Prison Release
(LibertySons.org) – A man involved in the fatal shooting of a New Jersey State Trooper in 1973 is out on parole after serving almost 50 years in prison. The parole board had denied Sundiata Acoli's request for release eight times before the New Jersey Supreme Court overruled the last decision on May 10. The justices found there was no evidence Acoli would be a danger to the public if released.
Sundiata Acoli: US Black Panther wins parole after half a century | Via BBC https://t.co/rk9GWrkl8S

— SafetyPin-Daily (@SafetyPinDaily) May 11, 2022
Acoli, 85, suffers from dementia, according to NBC 4 New York. At the time of the murder, he was a member of the Black Liberation Army, along with Assata Shakur (a.k.a. Joanne Chesimard) and James Costan. The FBI wanted the trio for various crimes, so when Trooper James Harper pulled them over with backup from Trooper Werner Foerster, the suspects reacted violently, shooting both policemen and killing Foerster.
Costan died at the scene, and Acoli and Shakur went to jail. Shakur later escaped and has been in Cuba since. Acoli has refused to accept responsibility for the trooper's death, which the parole board cited as its reason for denying parole.
With the higher court's ruling, Acoli will leave prison in the care of his family. In a statement, New Jersey Governor Phil Murphy expressed his disappointment in the court's decision. He said, "anyone who would take the life of an officer on duty should remain behind bars until the end of their life."
Who is right in this situation, the court or the governor?
~Here's to Our Liberty!
Copyright 2022, LibertySons.org