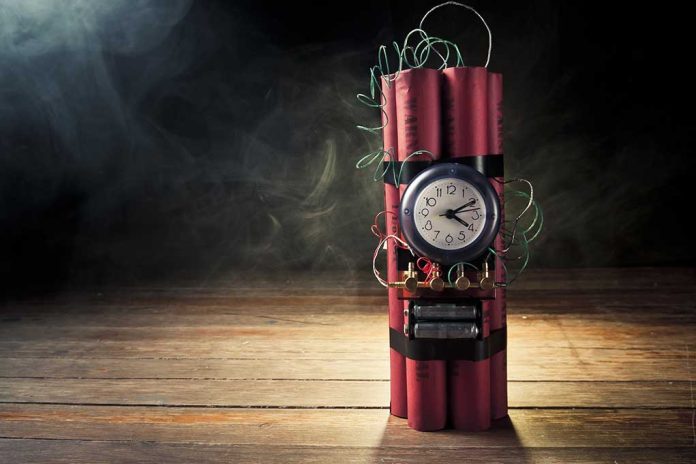 Convicted Bomber Escapes Prison
(LibertySons.org) – On September 27, authorities announced Porfirio Duarte-Herrera escaped from the Southern Desert Correctional Center in Indian Springs, Nevada. Corrections officials say the prisoner has been missing since September 23. In a statement released to the media, Nevada Governor Steve Sisolak (D) called the situation "unacceptable" and ordered a review into the matter to address the issues with security. He also encouraged anyone with information about the inmate's whereabouts to contact authorities.
Please retweet – CALL LVPD IF YOU SEE THIS MAN; DO NOT APPROACH.

Las Vegas bombing convict escapes prison, officials sayhttps://t.co/t2MczjTN9I

— Lisa Raymond (@LisaRaymondAZ) September 28, 2022
Duarte-Herrera is a dangerous individual. The illegal Nicaraguan immigrant received a life sentence for detonating a bomb at the Luxor Resort and Casino in 2007. He planned the attack to target his ex-girlfriend and her new boyfriend, Willebaldo Dorantes Antonio, who worked nearby.
The convict created a bomb, placing it inside a coffee cup that he sat on top of Antonio's vehicle in the parking garage. After leaving work, the victim saw the item and removed it, setting off the explosion that killed him. The perpetrator's ex survived the blast.
Duarte-Herrera had previous charges from 2006. In that incident, he caused an explosion to go off in a pickup truck in a Las Vegas Home Depot parking lot around Halloween-time.
Authorities continued to search for the escapee, who was eventually discovered in Las Vegas and taken into custody without incident on Wednesday, September 28th.
~Here's to Our Liberty!
Copyright 2022, LibertySons.org