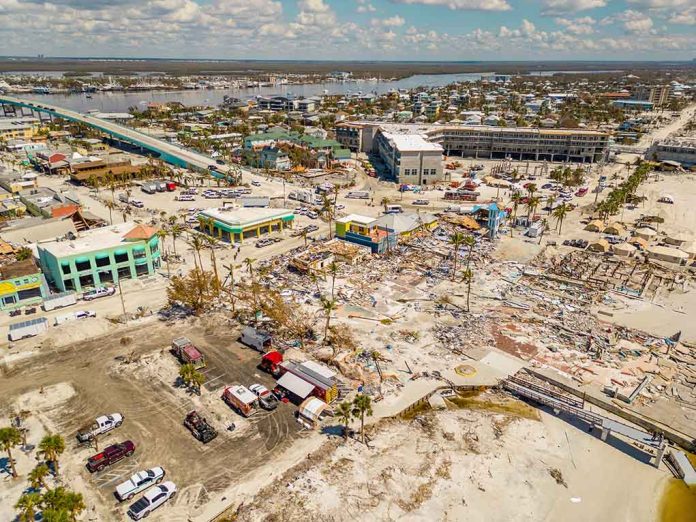 Large Number of Hurricane Ian Fatalities Were Elderly
(LibertySons.org) – Hurricane Ian caused devastating historical damage and caused more deaths than any recorded storm since 1935. The weather event caused at least 119 deaths, 92 of which occurred in Florida alone. Rising floodwaters brought the most significant amount of danger to citizens — and older residents suffered the consequences.
The storm, Florida's deadliest since 1935, has been linked to the deaths of at least 119 people in the state, many of them older residents who lived near the coast.

Many of Hurricane Ian's Victims Were Older Adults Who Drowned https://t.co/z5ovpe6Egb

— Sean Graf (@seangraf) October 8, 2022
Ian struck Florida's Charlotte and Lee counties along the southwestern coastline extremely hard. Victims ranged in age from 19 to 96, but the vast majority were over 60.
Many victims drowned, but others died of hypothermia after spending hours in the cold waters. Some passed away from prior health conditions after electrical outages rendered it impossible to continue life-saving care. The storm prevented others from connecting with care services, including 911.
Some residents suffered injuries during and after the storm, either from falls or when debris hit, trapped, or crushed them. Car accidents also claimed a number of lives, and at least two Lee County residents took their own lives in response to the damage.
Officials in many regions released clear evacuation orders ahead of the storm, but residents chose to shelter in place instead. In Lee County, the call to get out didn't come nearly as early as it did in other areas, further complicating efforts. It isn't entirely clear just how much that contributed to the death rate, if at all.
The high cost of evacuating and fears about leaving their homes contributed to the desire to stay put. But Hurricane Ian also rapidly changed paths, moving further south into the area in a matter of hours. The sudden shift reduced the warning times for Lee county.
~Here's to Our Liberty!
Copyright 2022, LibertySons.org