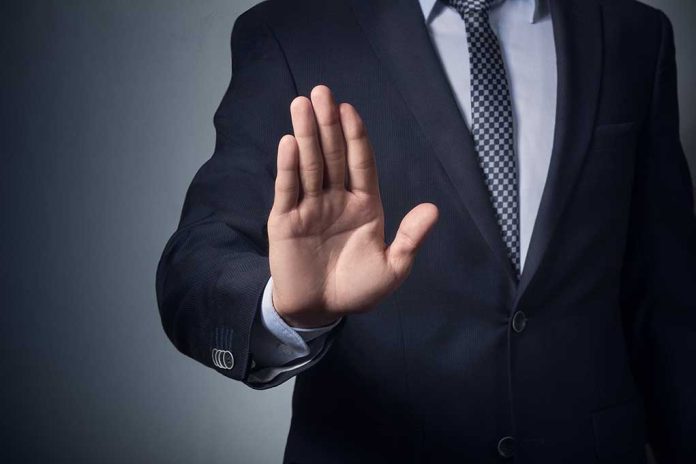 (LibertySons.org) – According to recent news reports, Joshua Levy, one of Hunter Biden's top criminal defense attorneys, parted ways with the president's son. The separation comes after disputes arose within Biden's legal team.
House Republicans quickly took advantage of their narrow majority in the chamber and launched several probes into Biden's overseas business deals, his abandoned laptop, and allegations of tax fraud and money laundering. They are also reportedly looking into reports of possible influence peddling and foreign lobbying.
Biden reportedly hired Levy to handle those investigations. However, his defense team encountered "unease and opposition" regarding how best to protect their client's interests, with at least four attorneys taking part in the row.
The New York Times reported that Levy's resignation was caused by his dissatisfaction with Abbe Lowell's legal tactics. Lowell was engaged to represent Hunter and the Biden family in nine congressional investigations, although the exact number of inquiries remains unclear at this point.
Hunter Biden's high-powered criminal defense lawyer Joshua Levy is reportedly no longer working for the president's son after "unease and dissent" plagued the legal defense team, which consisted of at least four lawyers. https://t.co/dS485jNRFM

— Breitbart News (@BreitbartNews) March 1, 2023
Lowell's role on Biden's defense team also led to tactical skirmishes with another lawyer, Chris Clark, who works on Hunter's criminal defense. With Clark keeping a distance and Lowell and Levy's departure, Hunter's legal team has begun to crack just months into the House Oversight Committee's investigation into the Biden family's business.
In February, Lowell was a part of the effort to send "litigation hold" letters to preserve records regarding the First Son's controversial laptop, seen by some critics as an effort to manipulate media coverage of the Biden family's ongoing legal concerns.
Speaking to Breitbart News, Mike Davis, head of the pro-Trump Article III Project, called these letters a "desperate" effort that would hurt the family's legal position. He also pointed out that Biden can't escape congressional scrutiny and the likelihood that lawmakers would seek to depose him and other family members at some point.
~Here's to Our Liberty!
Copyright 2023, LibertySons.org