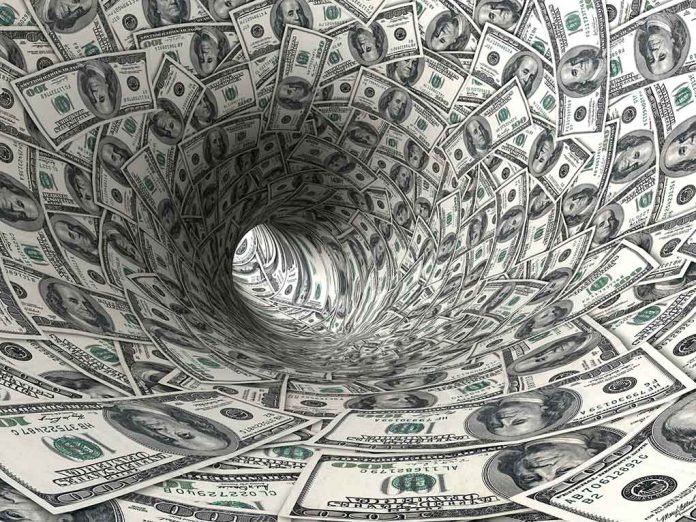 (LibertySons.org) – Hunter Biden has found himself on the wrong end of investigations from both the Department of Justice and Congress. The First Son is paying outrageous prices for some of the best lawyers in the business. But how will the allegedly broke Biden pay for them, and just how much are they costing him?
Legal Debt
When a person is in legal trouble, it doesn't take long for them to be buried in debt, and President Joe Biden's son is no exception. Despite making hundreds of thousands of dollars off of his paintings, the younger Biden is still having trouble paying his legal fees. According to The Washington Post, a trio of people familiar with the First Son's situation estimates his legal debts to be well into the millions of dollars.
With the First Son hiring top-notch attorneys to defend him against gun violations, tax fraud, wire fraud, and other possible violations that congressional probes are looking into, Biden's legal costs are only likely to increase. According to Breitbart News, experts claim Biden's high-powered attorneys could be costing him around $100,000 per month.
The legal team, made up of Kevin Morris, Abbe Lowell, Chris Clark, and Joshua Levy, could be formidable against the ongoing investigation that congressional Republicans are mounting against him. Morris is a high-profile lawyer for those in the entertainment industry, and Lowell specializes in defending people battling political scandals. Clark and Levy's experience is a little less high-caliber, with the former working at a DC firm and Levy representing Fusion GPS during the Russian collusion scandal.
Paying Up
Despite Biden selling several of his paintings for $375,000 in 2021, he doesn't appear to have the money to pay his lawyers. However, Peter Schweizer, a senior contributor at Breitbart News, noted that the younger Biden has banked tens of millions of dollars from his shady business deals with foreign powers.
Even with all that money, the First Son and his allies are looking to create a defense fund to pay his legal debts. The move is common for prominent figures looking to mount a formidable defense they can't typically afford. Typically the disclosures around these funds are often cloudy, and the exact identity of who is donating money to them remains hidden.
Of particular concern, launching a defense fund could potentially have a negative impact on the White House. Without knowing who is donating to the fund or why they're doing so, there's ample cause to surmise that individuals would take advantage of the situation and attempt to buy the president's favor.
~Here's to Our Liberty!
Copyright 2023, LibertySons.org