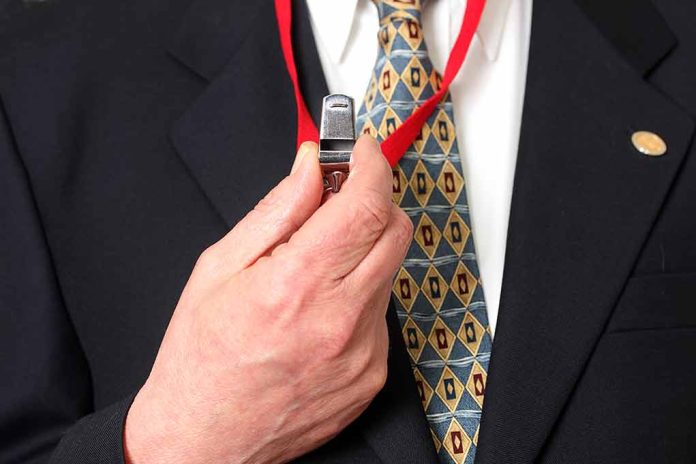 (LibertySons.org) – Rumors have swirled since April that US Attorney for the District of Delaware David Weiss will soon decide whether to seek one or more indictments against Hunter Biden. As the US attorney approaches his decision, an IRS whistleblower has contacted Congressional leaders through counsel to report his supervisors have removed him and his team from a nearly three-year Hunter Biden IRS probe.
A Whistleblower Came Forward
Attorneys Mark Lytle and Tristan Leavitt represent the whistleblower, "a career IRS Criminal Supervisory Special Agent." He contacted nine Congressional members via a letter sent by Lytle on April 19 to offer evidence of the Biden administration's mishandling of the Hunter Biden investigation.
The witness offered to provide Congress with testimony and evidence regarding "preferential treatment" given to "a high-profile, controversial subject since early 2020," according to the New York Post. Lytle's client also offered information reportedly proving that Attorney General Merrick GarlOn multiple occasions, Garland has told lawmakers Weiss has unilateral discretion over whether or how to charge Biden. and had given false testimony to Congress.
The unnamed informant offered the information to lawmakers "[d]espite serious risks of retaliation." In response, Daniel Werfel, the IRS Commissioner, testified before the House Ways and Means Committee on Thursday, April 27, to assure committee chairman Rep. Jason Smith (R-MO) and Congress members that whistleblowers would not experience retaliation from the agency for testimony regarding Biden's alleged tax fraud coverup or Garland's testimony.
Yet, on Monday, May 15, Lytle and Leavitt contend that when the Department of Justice requested the IRS remove the whistleblower and his team from the nearly three-year-long investigation, it constituted a retaliatory act and could also obstruct a Congressional inquiry.
Consequences and Reactions
On May 16, Rep. James Comer (R-KY), the House Committee on Oversight and Accountability chairman, issued a statement regarding retaliation claims and efforts to block charges against Biden. He called for an investigation into the allegations of the Biden administration's abuse of power. He linked his call to action to the Durham Report, claiming federal agencies continued their ongoing patterns of weaponizing government.
In conjunction with his duties as chair of the House Ways and Means Committee, Rep. Smith issued a press release detailing points the whistleblower's attorneys made and sent a letter to Werfel urgently requesting a briefing and explanation of the agency's actions regarding the whistleblower. Smith requested a response by Thursday, May 18.
Rep. Kevin Hern (R-OK) issued a press release condemning the weaponization of the government against Conservatives. He claimed House Speaker Kevin McCarthy (R-CA) joined in calls for an investigation into retaliation and promised he and his colleague on the Ways and Means Committee would "expose any wrongdoing and protect the whistleblowers."
~Here's to Our Liberty!
Copyright 2023, LibertySons.org