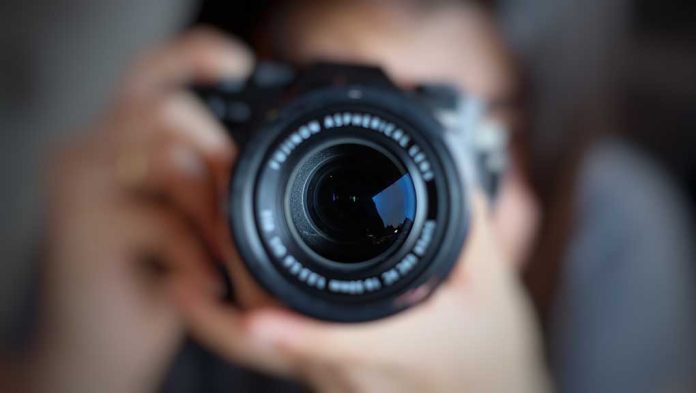 (LibertySons.org) – President Biden's controversial son has appeared in an Arkansas court. Hunter Biden is facing paternity hearings over a child he fathered with Lunden Roberts. Hunter has been fighting Roberts for years over helping to support his daughter, but it looks like he's running out of options.
On May 1, Biden arrived at the court in Batesville, Arkansas, with a police escort for a preliminary court hearing attended by Roberts, a 32-year-old former stripper and the mother of four-year-old Navy Joan Roberts. The two allegedly met at a Washington, DC nightclub where Roberts performed while Biden was dating his dead brother's widow. Navy Joan was born in August 2018. However, when Roberts tried to claim financial support from Hunter, he denied being the baby's father.
An Arkansas woman, who is the mother of one of Hunter Biden's children, alleged that he has ignored court orders requiring him to turn over records on his finances.

She asked an Arkansas judge to hold him in contempt and send him to jail. https://t.co/D7QkOdtDW9

— NBC News (@NBCNews) May 1, 2023
Roberts quickly came back with DNA test results that proved Hunter is the father, and he agreed to make child support payments –- payments his lawyers have now revealed are $20,000 a month. However, last September, Biden reopened the case, claiming his financial situation had changed, and the payments should be reduced. Since then, he's been refusing to appear in person, and Roberts, who is also pushing to change Navy Joan's surname to Biden, has filed a countersuit accusing Hunter of contempt of court. She says that since February, the president's son has failed to provide key information to the court in defiance of the judge's previous order. In late April, Circuit Judge Holly Meyer ordered him and Roberts to appear to discuss the contempt allegations.
In the end, neither Hunter nor Roberts was called to speak at the hearing, which worked out procedural issues for the next stage. It's likely there will be another hearing next month, then a trial in July. Meanwhile, Hunter is also facing possible federal charges on three tax offenses and a firearms charge. It looks like he's going to be a millstone around the president's neck for a while longer.
~Here's to Our Liberty!
Copyright 2023, LibertySons.org